Innovative ideas will be put on display this Thursday at the Radboud University World's Challenge Challenge. Five teams of Radboud students take the stage to make their five to seven minute pitches for a chance to compete in Ontario, Canada this May.
The World's challenge challenge dares students to find solutions for one of 17 global goals for sustainable development. If these goals are completed, it would mean an end to extreme poverty, inequality and climate change by 2030. Amidst final preparations some of the teams took the time to talk about their thoughts on the biggest challenges the world faces, their plans to addressing global challenges and the competition so far.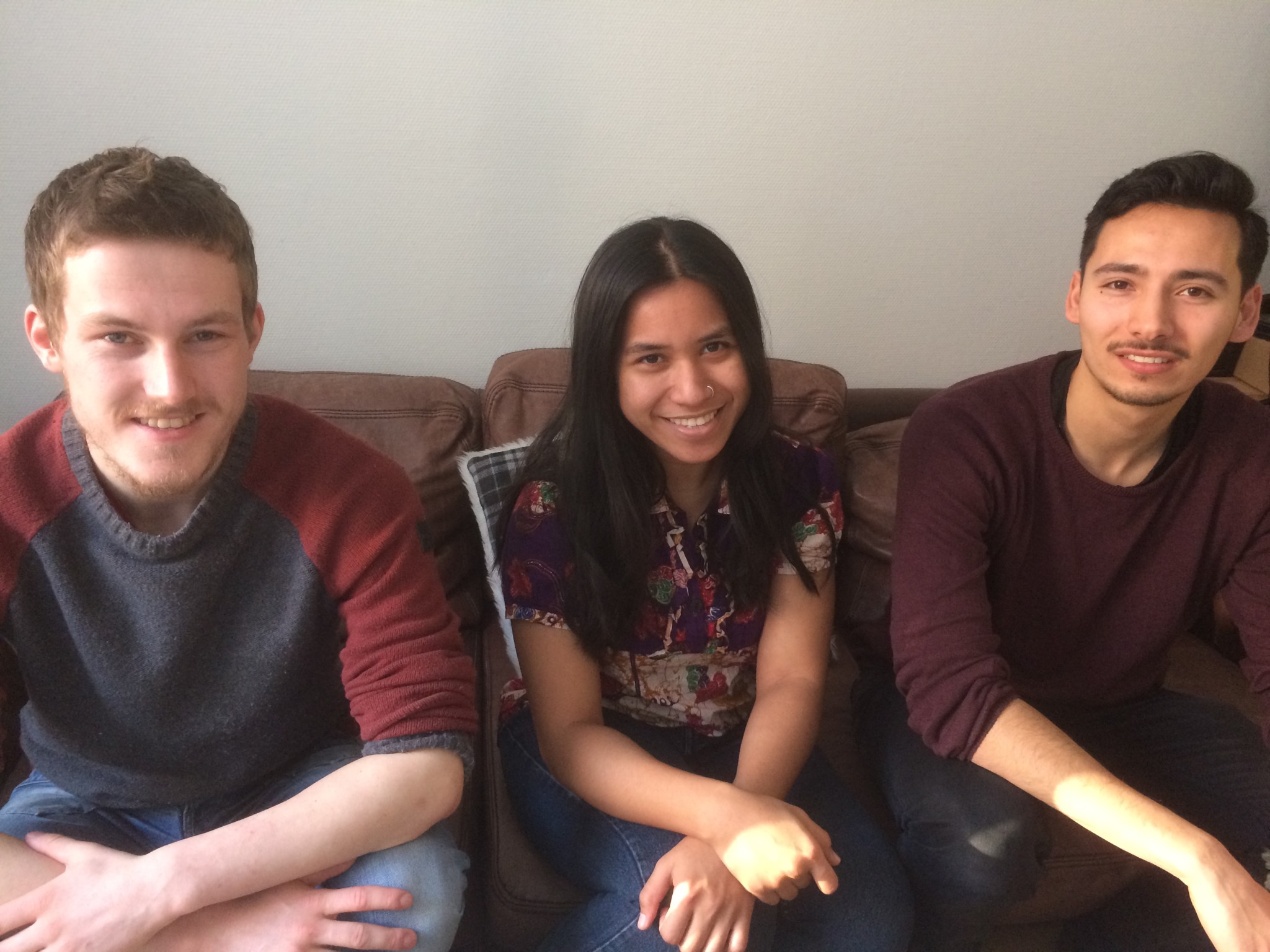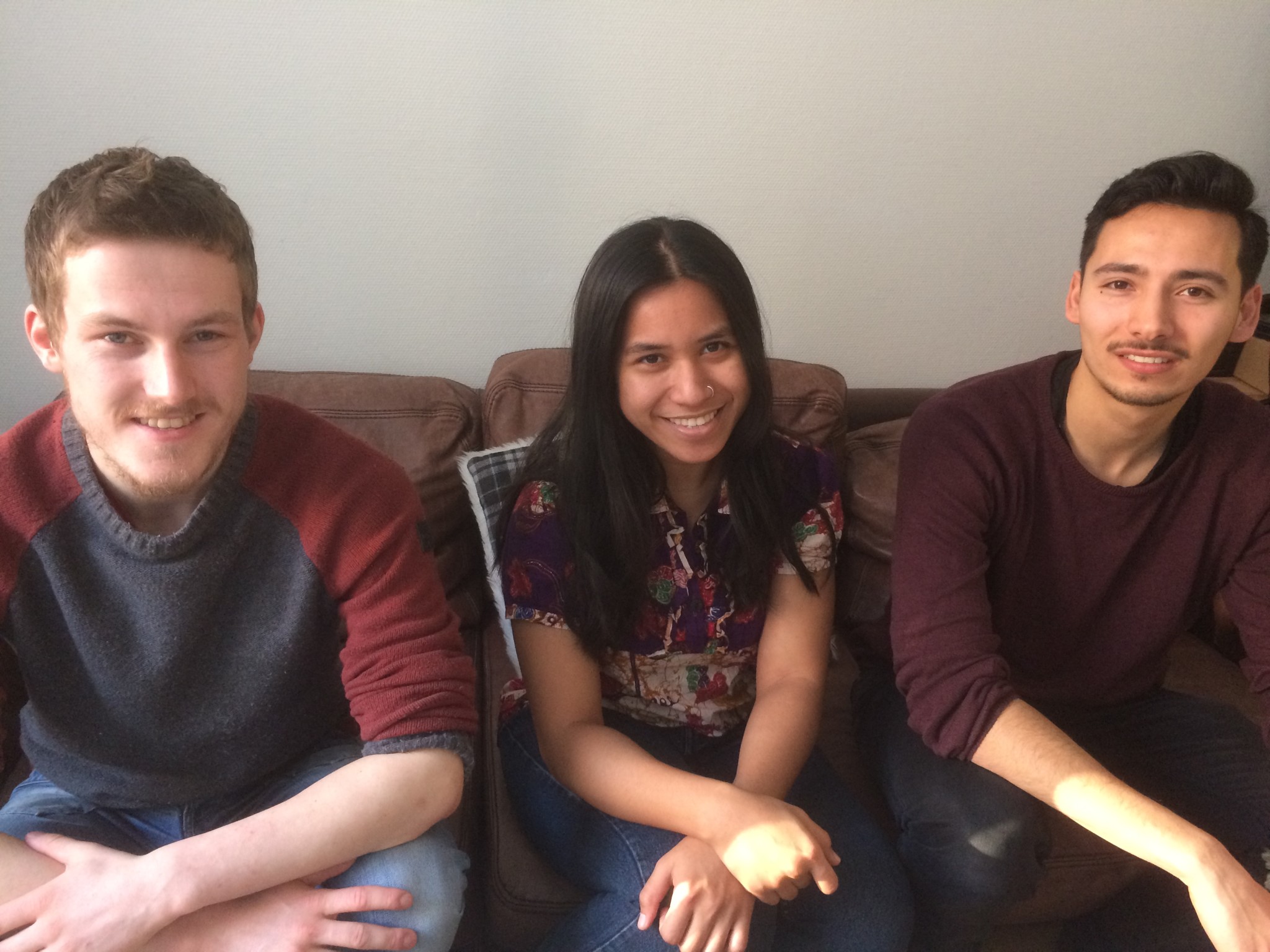 What can I do?
The members of Nila Patty's group see inequality as the biggest world problem. Nila and her team mates Raoul Luijten and Stef op den Kamp are two biologists and a philosopher. They mysteriously call their idea the 'Ice Pack solution'. 'It's good to have a great idea but if we cannot do anything with it, it's not useful. Josh (who was later replaced by Stef) and I had ideas that needed some research, maybe a year. The idea we are entering the competition with is more like a strategy. We could start right now', noted Raoul. They were able to find partners from the Netherlands working in Nila's father's village 'it was kind of incredible that a group was working in a similar way, at that place.'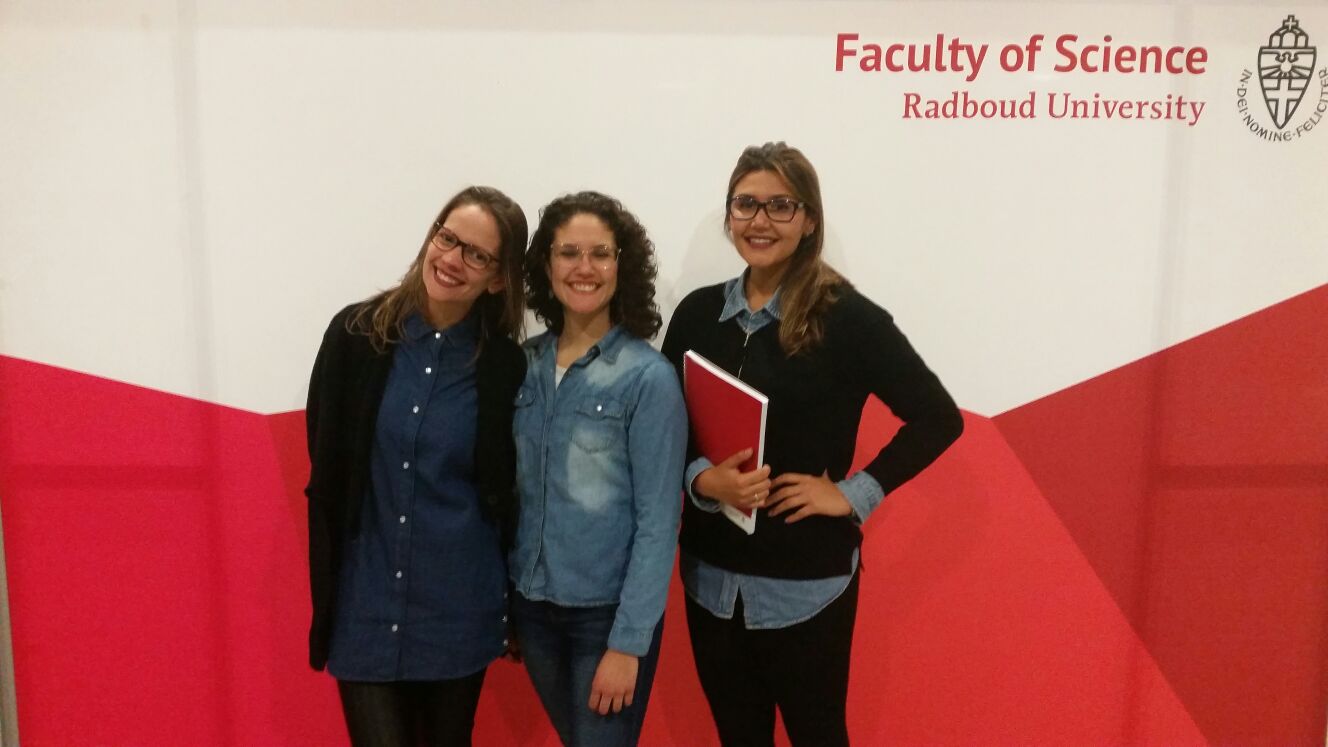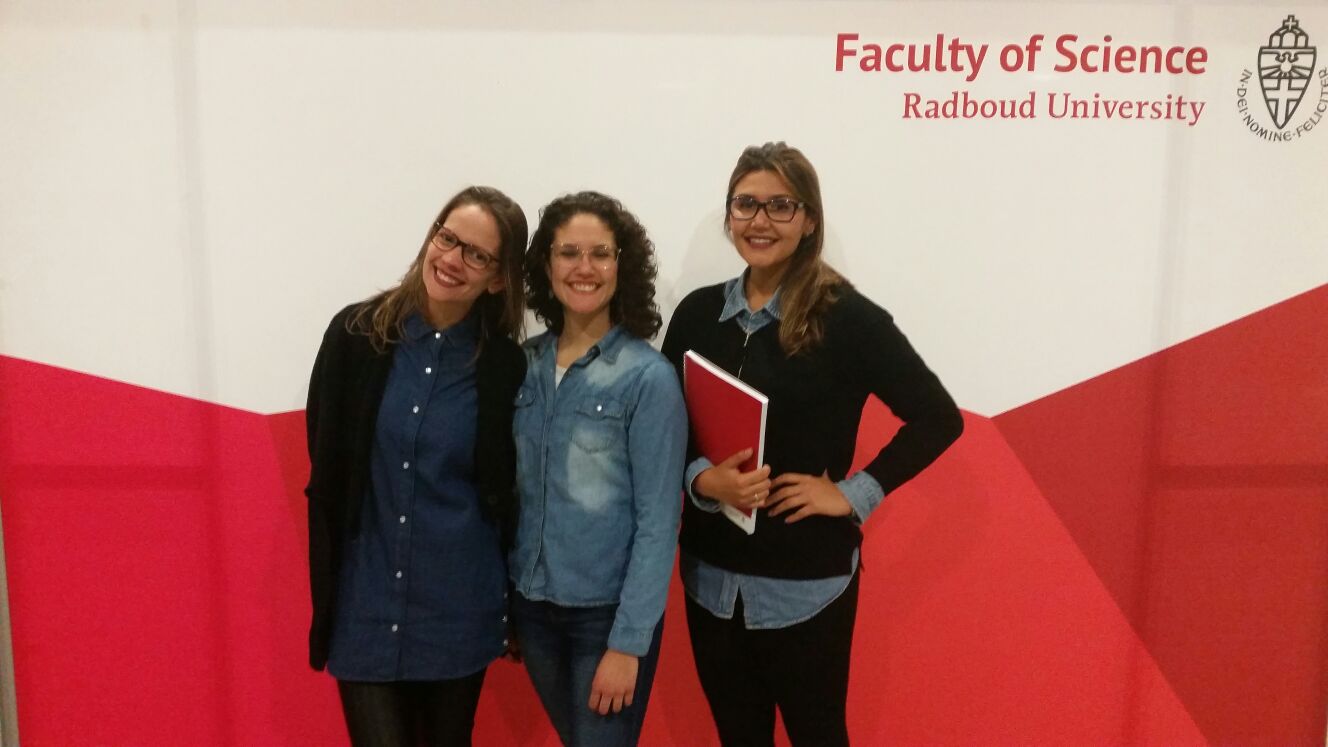 Raquel de Paiva Seroa da Motta, Renata Montalvão Souza and Paula Martinelli Vieira da Rosa, all Brazilian biology students, form a team called 'The Triad'. For this group, consumption is the major underlying problem. They are developing a way to help consumers make more informed choices. 'We are working to create awareness about sustainable consumption. We ourselves as consumers would like to make better choices. A choice is made in less than 10 seconds', they say. 'A solution has to be quick. It has to be easy. If people consume more mindfully – buy a sweater that lasts a year instead of a cheaper item that is good only one time, it would reduce waste'. If consumers are more aware that they can change the way resources are used, and if people put pressure on companies and manufacturers, it can effect change. 'Sometimes people have the feeling that they themselves cannot make a change. that they are alone. We realize that people want to make a change but they don't know how. If its to much effort, they won't.'
Influencing peoples' decision
Informed choices are also key to the 'FoodWise' group's plan. FoodWise comprises Danny Wagemans, a nanotechnologist, Baranca Buijsers, a biologist and Luke Reijnen, a chemist – how is this related to their study? Not directly, but as people they are committed to making positive change in the world, and they see how their friends' consumption change with more awareness. 'We knew that we were all passionate about food and also the environment. Then this challenge came along. We want to take action and develop a solution." This group is putting their scientific acumen to work to develop a method of informing consumers about the impact of their purchases. They have compiled data specific to the Netherlands, together with research institutes and universities. 'Everybody has their own life and makes their own decisions. We are there to inform them.'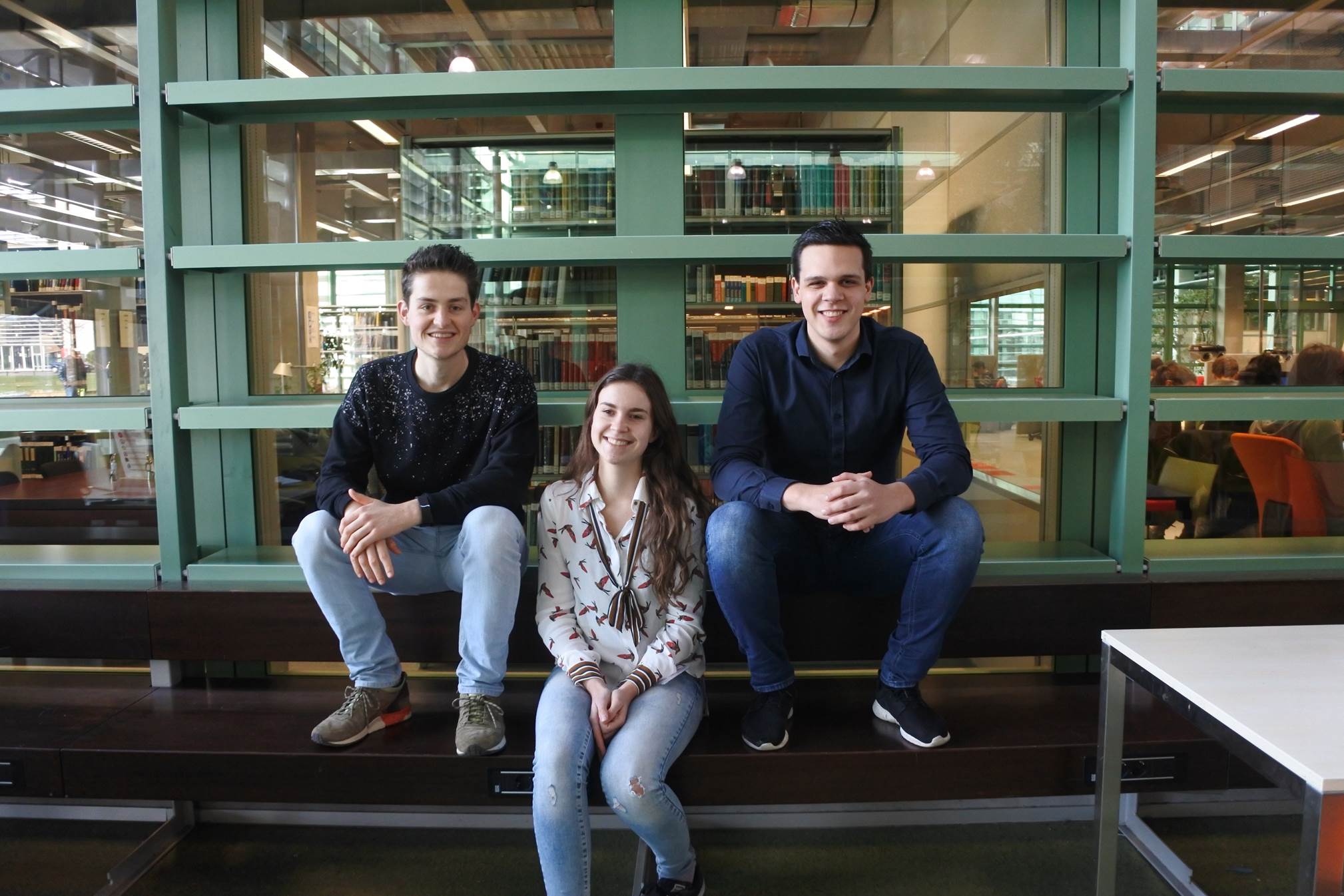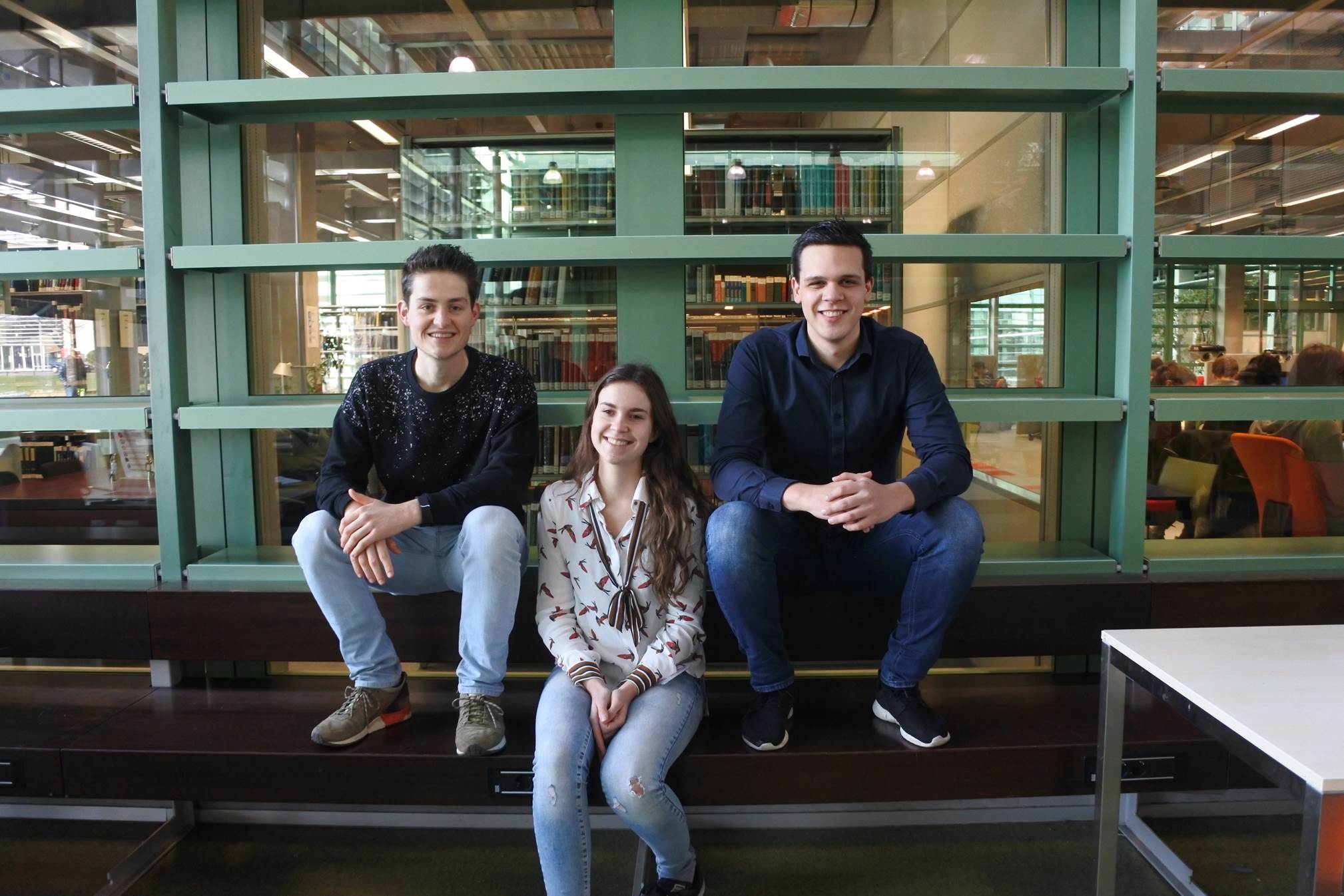 The Pitch
United Netherlands provided presentation pitch training for the teams. All the participants agreed that it was a really good experience. 'The thing is, you are presenting in English', Renata noted, 'that's an extra detail that you have to consider.' All the teams see the competition as a way to work on ideas that they were already passionate about. The Triad wants to take the idea into a start-up. FoodWise is awaiting word on implementing their programme in a retail location. The partners of Nila, Stef and Raoul are anxious to get started. On top of all this, they are full-time students, with internships and jobs. 'It's a lot of work, but everyone can do something. The people who are polluting and consuming thoughtlessly are just doing it, so people who are concerned can't just be paralysed, we must do something, even if it's not perfect, we have to start somewhere', Raoul explained.
Radboud's World's Challenge Challenge takes place tonight in the Red Room of the Donders Institute, 18:30 to 21:30