These international students decided to stay
Most of the international students leave Nijmegen after they graduate. But not all of them. Vox spoke to three international graduates who decided to stay.
Maria Kinast (32) from Latvia studied Business Administration. She now lives and works in Nijmegen.
'When I came to Nijmegen ten years ago for an exchange programme, it was as if I'd moved from busy Riga to a small village. But I loved it; the people were super friendly. I was supposed to stay for six months, but my lovely German flatmate changed all that. We're now married and live in Nijmegen.
After the exchange programme, I enrolled in the Master's programme in Business Administration in Nijmegen. This Master's programme turned out to be much harder than expected: for the first time in my life, I failed some exams. Luckily after working for a while as a student assistant at the International Office, I was offered a job in the University's marketing department.
Now I call Nijmegen my home.
Although I've lived in Nijmegen for eight years now, a trip to Riga still feels like going home. It's where my family lives, and I really miss them. The first three to four years, I was going back and forth between the two cities. 'I'm currently living in Nijmegen, but I actually come from Riga' I would say, much to my husband's frustration. But now I call Nijmegen my home.
I like how direct the Dutch are. The thing that really took some getting used to was the food. How can you have only bread for lunch? Luckily, they serve soup everywhere on Campus. I also don't understand how such a rich country can have such a poorly organised healthcare system. The GP barely takes ten minutes to look at a patient. Whenever I get a cold, I have to repress the urge to get on the first flight to Riga.'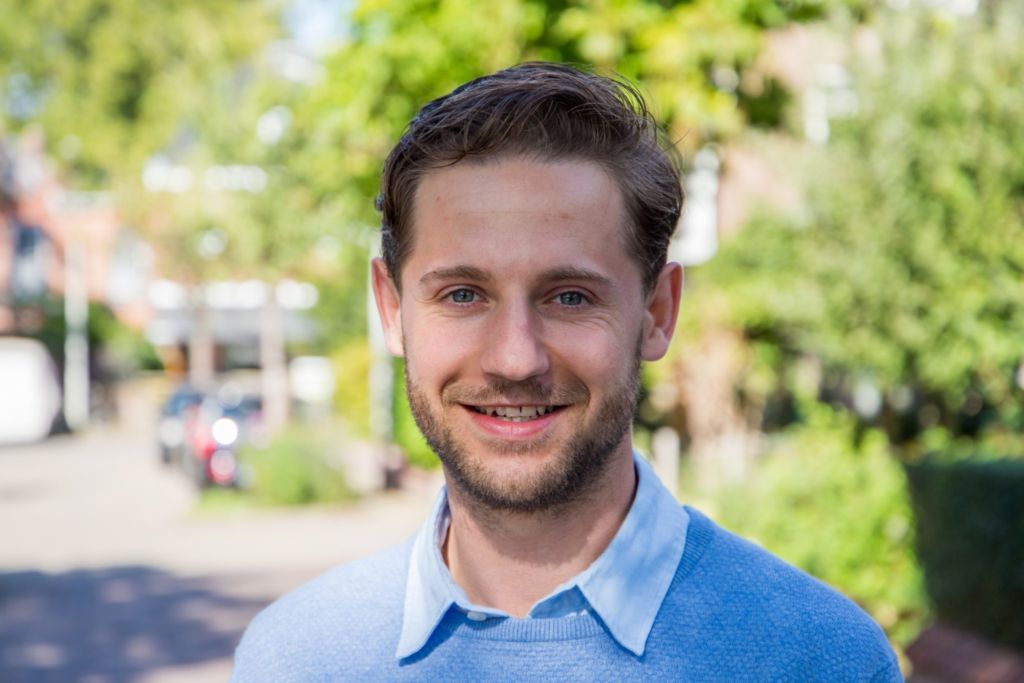 Szilárd Burján (27) from Hungary studied Political Science. He lives and works in Nijmegen.
'I was born in Romania, in a small village in Transylvania. I grew up without Internet or colour TV. When my parents moved to Budapest, it was a huge change. I remained curious about other countries, and I finally ended up in Nijmegen.
After completing my studies in Nijmegen, I studied for a while in Aarhus and Swansea, and I spent some time in South Korea. I came back to Nijmegen for love: love of the city, the Ooijpolder, and a Brabant girl. I met her via the In Touch with the Dutch project, which links internationals to Dutch pen friends. We now live together in Nijmegen-Oost.
Speak Dutch
I really admire the way things are organised in the Netherlands. It's one big beehive, efficient and with a proactive mentality. The only thing I find difficult is the language. Older Dutch people in particular sometimes like to remind you that you don't speak the language.
The first months as a Nijmegen graduate were hard. Many employers don't even invite you for an interview if you don't speak Dutch. Luckily I already had some experience working as a cross-cultural trainer, teaching companies about Hungarian and Romanian culture. Now I work as a freelancer and teach training courses on other cultures, for example at the Radboud university medical center.
I plan to stay in Nijmegen for now, but my dream is to return to my home country one day. I own some land in Romania, which I inherited from my grandparents. There are farms on the land, which I would like to turn into holiday homes, to invite Western tourists to get to know Transylvania.'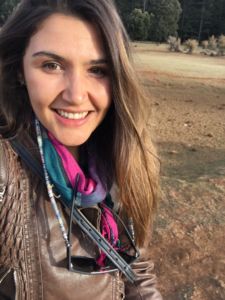 Raquel de Paiva Serôa da Motta (26) from Brazil studied Water and Environment. She lives and works in Wageningen. 
'I'm originally from Brasilia in Brazil. Thanks to Science without Borders, I was given the opportunity to spend one year of my Bachelor's programme abroad. As I'm interested in water management, the Netherlands was a logical choice. I started out in Breda. After returning to Brazil, I felt as if I hadn't yet completed my mission – there were still so many opportunities for me in the Netherlands. I came back and enrolled in the Master's programme in Water and Environment in Nijmegen.
I thought I would return to Brazil after completing my Master's programme, but during a Summer School in Spain, I found myself browsing through vacancies in the Netherlands. I applied for a job, was hired after a few Skype interviews, and came back to Nijmegen. I had already given up my room, so I had to stay with friends for a while.
Bicycles
Last year I was hired by a livestock research institute. I study the relationship between cattle populations, water and the environment. For my work I recently went to Ethiopia and Kenya, to study how the growing dairy industry there impacts natural raw material reserves.
By now, I've really come to love the Netherlands, and I can't imagine a life not surrounded by bicycles anymore. I'm sorry that I never learned to speak fluent Dutch, though; it's something I miss, for example when I visit local farmers in the course of my work. And in Brazil, when I spontaneously invite friends for a drink, they do their best to come. Here, everyone is really busy: 'That sounds great! How about a week on Wednesday?'
Meer lezen over Internationalisering? Bekijk dan ons dossier.