Americans in Nijmegen: 'You expect this in countries like Belarus, not the US'
The whole world was glued to the TV yesterday to watch the storming of the Capitol in Washington. Three Nijmegen Americans affiliated with Radboud University tell what it was like for them to watch the chaos. 'It would be good if Biden could manage to calm things down.'
'The past 24 hours have been stressful', says American James Trujillo when asked about the events in Washington yesterday. On Wednesday afternoon, Trump supporters forced their way into the US Capitol Building in an ultimate attempt to revert the election results. It was not until late in the evening until order was restored, at the cost of four deaths.
Baffled
Trujillo was one of the American Radboud students and staff who were glued to their television last night. 'At some point during the evening I turned on the TV to check how the election certification process was going – and then I saw the protesters break into the Capitol.' He was baffled. 'You expect this in countries like Belarus, not the United States. The US always likes to tout that they're a bastion of democracy. And then this happens.'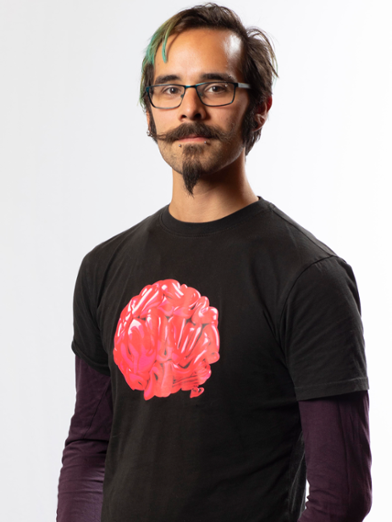 Also Haley Swedlund, a researcher at conflict institute CICAM, was watching from home. She says American exceptionalism, the tendency of Americans to call their country unsurpassable, partly has caused all the chaos. 'It leads to complacency. Our democracy is so strong, our standards won't slip. So democrats and the media didn't rally against Trump in the way they should have. Now it shows that was a mistake.'
Swedlund has been living outside of the United States for over ten years and currently resides in Germany. 'Because I live in Europe, certain injustices appear clearer as if they were under a magnifying glass. It's interesting, watching from afar.' Swedlund is not sure if she would return to the United States to teach. 'You need to be very careful as a political scientist about what you're saying, because you need to be seen as impartial. I've heard about teaching staff who were fired for giving their opinion.'
RINO's
Prior to the charge, Trump enflamed the mob by giving a speech filled with debunked conspiracy theories, many focussing on the 'rigged' elections. Ian Rodriguez, student Comparative European History, suspects that Trump was hoping for a reaction by the enraged crowd. 'It's not the first time he has done that. He enflames them, and then distances himself from the situation. He wasn't really quick to back down when the situation exploded.'
'I hope that traditional party members will regain control'
It hurts Rodriguez, a registered Republican, to see which direction the party is going under Trump. 'The party is no longer about Republicanism, but about conservative extremism based on religion. Trump calls us Republicans in Name Only (RINOs), but they are the ones who fail to be Republican.'
The student refuses to stop his Republican registration. 'I am pretty steadfast in my views. I'm not going to change my party affiliation because things currently look bad. I hope that traditional party members will regain control and restore ties with the left.'
We, the people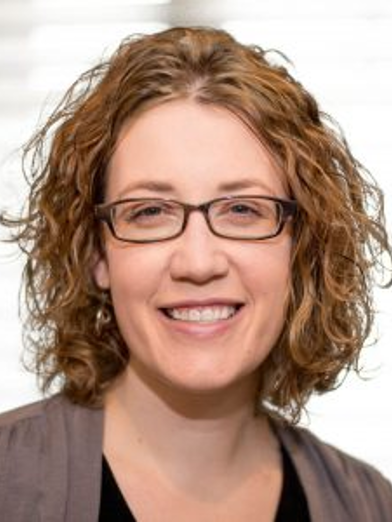 The senate officially confirmed Joe Biden's presidency this morning, despite the mayhem. Trujillo hopes tensions will ease with Biden. 'It would be good if he managed to calm things down. By seeking the connection rather than just pushing the democratic agenda.' Referring to the opening sentence of the US Constitution: 'After all, it's We, the people.'
But the neuroscientist fears that peace will not be restored for the time being, even as an increasing number of Republicans are turning away from Trump. 'His supporters won't accept the results as long as he keeps repeating that the election has been stolen.' Trujillo sees this even within his own family,  who are mostly Republican supporters. 'They are already sharing messages on Facebook claiming that Antifa is behind the riots, left-wing radicals disguised as Trump supporters.'
Truth commissions
Conflict scientist Swedlund, whose is specialised in sub-Saharan group conflicts, doubts whether reconciliation is possible. 'The US political system inherently creates friction, since it is set up for only two political parties. Changing this political system will be nearly impossible.'
Swedlund is more positive about reconciliation through 'truth commissions', public truth-finding hearings which were used during the reunification process in Rwanda. 'In these commissions in the US, people can for instance discuss injustices against Americans of colour.' Wouldn't this enflame tensions on the right? Referring to their conspiracy theories, Swedlund says: 'That might be, but sometimes you need to make clear there is only one truth.'
Tonight at 20.00h Radboud Reflects will organise an online Current Affairs lecture on yesterday's events (in Dutch). Participation is free.