'Björk asked me to animate her DNA'
He's worked with Björk and has been referred to by The New York Times as the 'Steven Spielberg of biomedical animation.' But Drew Berry's primary motivator is to show the world how exciting science can be. And that's exactly what he'll do at InScience. Vox interviewed this king of scientific visualisation via Skype.

Would you describe yourself as a scientist or an artist?
'My passion is for science and I spend the majority of my time reading scientific reports and interpreting data. Art is the tool I use to translate scientific stories for the general public.'
So how does it work?
'I collect information by reading scientific reports and using microscopes and then use that information to create 3D animations. Have you ever wondered what it would be like to see the world on a molecular scale with your own eyes? That's what I want to show people.'
Who do you create these animations for?
'It depends on the project. I've done a lot of work for schools and universities, but also for museum exhibitions and films. The target group is very diverse. I want to show everyone how extraordinary science can be by showing people how cells divide or how diseases work.'
Do you prefer making animations for education or for art and films?
'The latter. There's nothing better than reaching an audience that would never have viewed science as a form of entertainment. A lot of people think science is hard to understand, but it's not. Everyone is fascinated by the incredible microscopic world going on inside of us, as long as that world is presented in a clear and attractive way. And that's where I come in.'
Berry's video for Björk's 'Hollow'
Which project helped you achieve that goal?
'The video clip and the app I made with Björk. I even had a crush on her when I was fourteen, so when she asked me to animate her DNA, I couldn't believe it. It was the highlight of my career so far. And because of her immense popularity, I was able to reach a whole new audience.'
Where would we have seen your work?
'One of the most famous films I contributed to was The Day the Earth Stood Still, in which Keanu Reeves plays a human-alien hybrid who wants to destroy our planet. At a certain point, Reeves is examined in a military lab, where you see my animations of his human-alien DNA.'
Do Hollywood films make a lot of mistakes when it comes to animations like these?
'It's slowly getting better, but in most cases yes. The biggest mistake is that DNA almost always rotates clockwise in films, whereas in reality it actually rotates counter-clockwise.'
What does your dream project look like?
'I heard James Cameron acquired the rights to Fantastic Voyage, a movie from the seventies set in the molecular world of a hospital patient. It would be a dream come true to remake a movie like that with the money and talent of someone like James Cameron.'
Berry's TED-talk from 2011
In a 2012 TED Talk you said you ultimately want to eradicate disease and even poverty. How do you plan on doing this?
'Diseases like malaria naturally lead to poverty because of the impact they have on society: if a mother gets sick and can't work, she can't raise her children. Fortunately, medical science is developing incredibly quickly at the moment. I have no doubt it will contribute to amazing social improvements. This is something I'm extremely proud to be a part of.'
How do your animations contribute to these improvements?
'The animations are extremely expensive and time-consuming to make. Some animations require me to read 180 reports! When documentary makers, medical project leaders or museums need to represent a disease in images, they don't have the funds for Hollywood-style animations. That's why we make them and give them to various international programmes and projects in the animation's ten to fifteen-year lifespan.'
So your animations travel the world?
'Absolutely. Medical posts in Africa have them on their laptops and can use them to explain how malaria works the local population. HBO has used them in reports on diabetes and Australian researchers use them for cancer research. They've also been included in films and have been used as visuals at raves in the U.S.'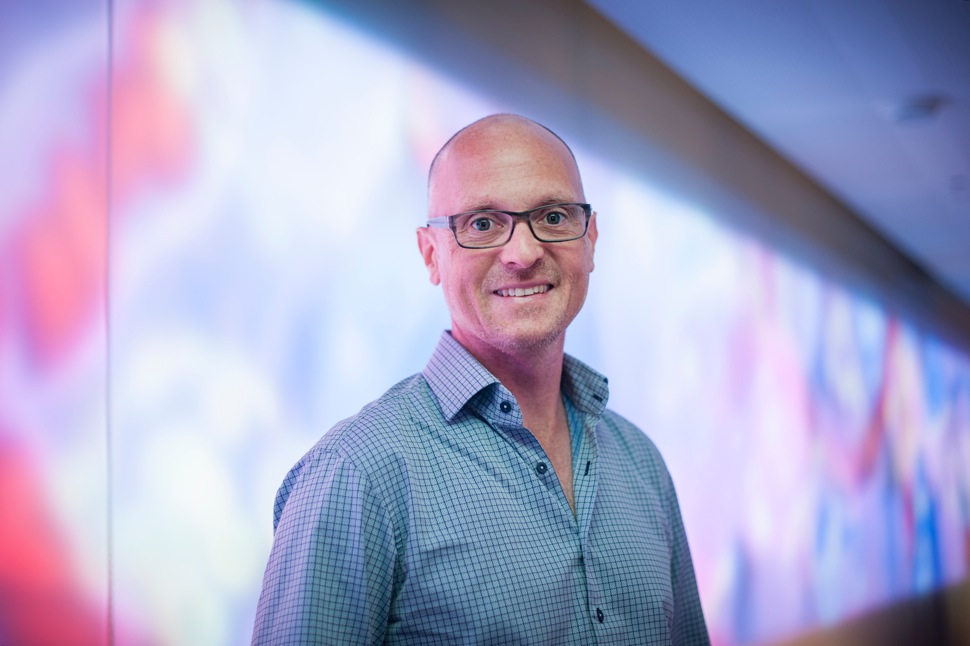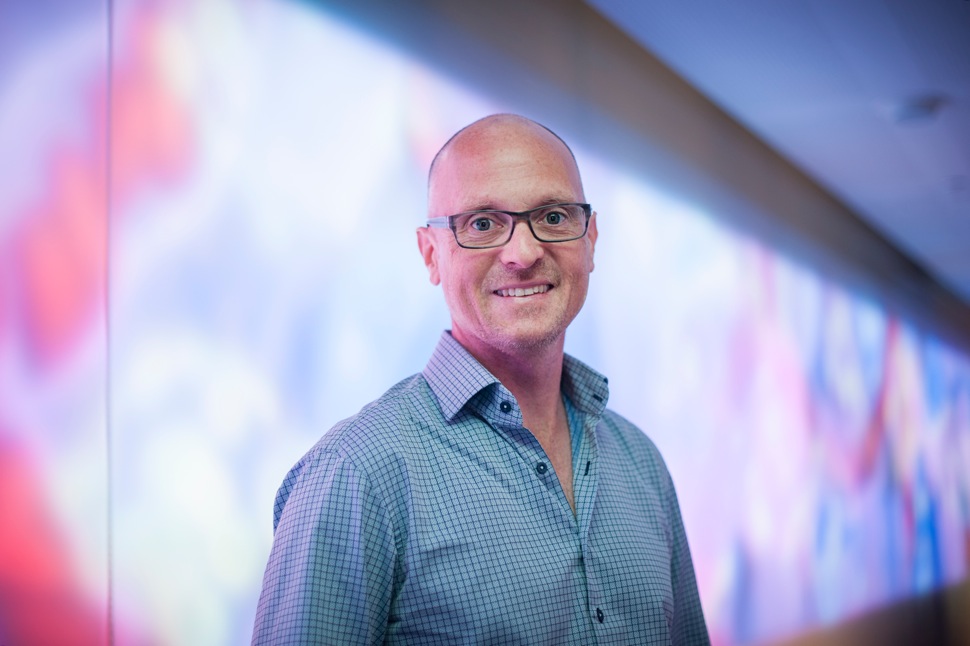 At raves? Really?
'Haha, well, not so much in the rave-scene anymore, but yeah, they are often used during concerts or used by VJs. I wonder how much science the audience would actually be learning, but it's still cool to be able to introduce people to the beauty of it.'
What's the best compliment you've ever received?
'There are people who saw my animations in secondary school and went on to study molecular biology or cell biology because of them. Some of them are now PhD candidates and have approached me to tell me that. I can't think of a better reward.'
And other scientists? What do they think of your work?
'They think it's cool to see elements of their research in my animations. Unfortunately, we can't animate all discoveries. Despite the growing number of animators entering the field, there will never be enough.'
How can we convince Dutch universities to embrace biomedical animation?
'That's only possible if we have a big enough audience. And that'll take a while, because biomedical animation is a new medium. Technology is becoming increasingly affordable, which helps us grow. These days you can experiment with animation on your very own laptop, which, fortunately, people are doing already.'
What will Nijmegen visitors get to see?
'In addition to my better-known animations, I'm also taking new work with me, which I'm very excited about. I look forward to spending two days at the festival and I hope to reach a new target group in Nijmegen.'
Friday 4 November, 7:30 PM, Big Idea lecture: Imagining Science by Drew Berry (more info here).
This article was published in the InScience special in Vox 3.