Diary of a medical intern (5): 'The impact of family visits is enormous'
Medical students are partaking in the fight against the coronavirus. Medical intern Norah (not her real name) from Nijmegen works in the nursing department of a hospital in Brabant. For Vox, she is keeping a diary. 'During pandemics, the bond between hospital personell and patients is stronger than usual.'
Saturday, 18th of April – Secret break
Today, no-one died on the ward and it showed. There was a sense of calm among the nurses. There was an energetic energy throughout the break and we were having good conversations. I personally took a secret additional hour-long break with a different group of nurses. So I got to know them better. Very gezellig.
We have noticed that patients are improving greatly because of the family visits. The emotional – and perhaps, consequentially also physical – impact of seeing your loved ones is high. Because of that, today, we are thinking about how to let more families visit while keeping the risk of infection low. Hopefully, we will be able to follow through with that.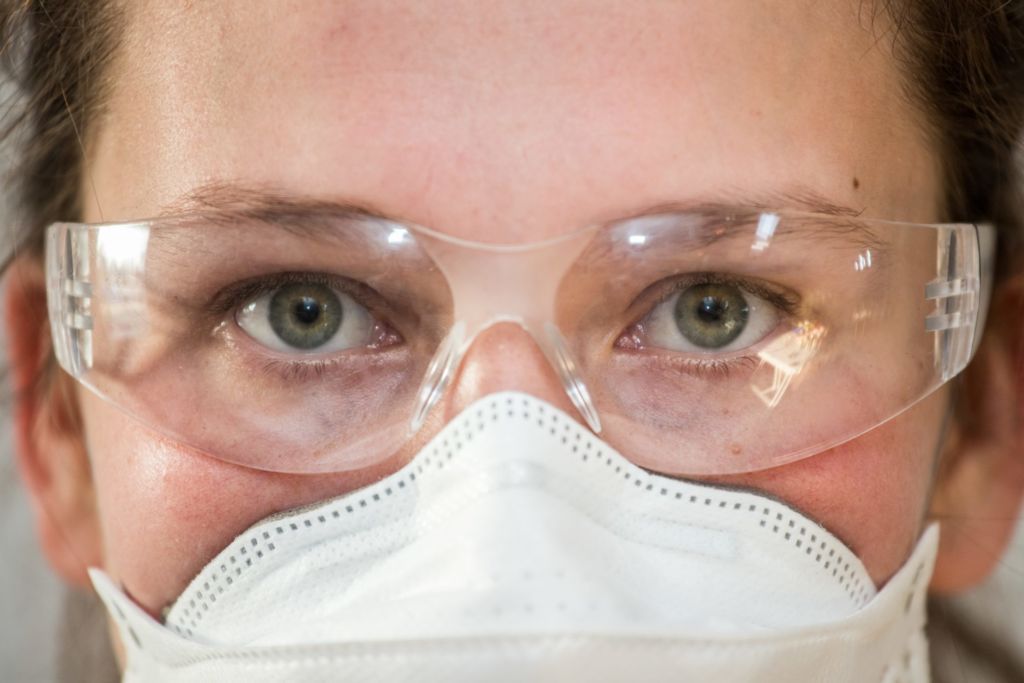 Sunday, 19th of April – Strong bonds
New, seriously ill patients at the ward, of which some are in a critical condition. A big contrast to yesterday's calm…
Those patients' critical condition means a lot of family visits. I was in close contact with them and, as their contact person, could really make a change. And it is appreciated, noticeable by the degree of gratitude I receive from the family members. Because of that, I can still end the day with a feeling of satisfaction.
'I believe that the families value a hand-written card from the hospital.'
During corona times, the bond between the patients, their families and us is stronger than usual. They see that the current situation is new and challenging for us as well, and that we are in the same boat as them in the fight against the virus. You get an idea of that through the appreciation you receive. That gives me a good feeling.
Tuesday, 21st of April – Cards
During calm shifts in the evening like today, I often write condoleance cards to family members. It's not required, but I think it's good to do so. I believe that the families value a hand-written card from the hospital.
We sometimes receive condoleance cards ourselves, which I always appreciate. It shows that a family is satisfied with the care at the hospital. Then I always take care that those families also receive a card back from us.