Diary of a medical intern (6): 'If patients want, they get a three-course menu'
Medical students are partaking in the fight against the coronavirus. Medical intern Norah (not her real name) from Nijmegen works in the nursing department of a hospital in Brabant. For Vox, she is keeping a diary. 'It's not fair to let multiple journalists in a ward and at the same time refuse entrance to medical professionals.'
Friday, 24th of April – Married couple on the ward
We had two married couples on the ward. We tried to put them together in the same room. For one of the couples, it worked. The other had to get separated: one partner had to be transferred to the ICU. Very painful.
Saturday, 25th of April – Honest
Today, different media outlets came to visit. They wanted to take photos to let the outside world know how we work at the ward. Multiple journalists wanted to enter the ward, but I don't think that is right. Sometimes, we are holding back the entrance of medical professionals in order to save masks and aprons. It's not fair to let multiple journalists – also in need of masks and aprons in order to enter the ward – in. Fortunately, my colleagues shared my opinion. The cameraman alone was allowed to enter.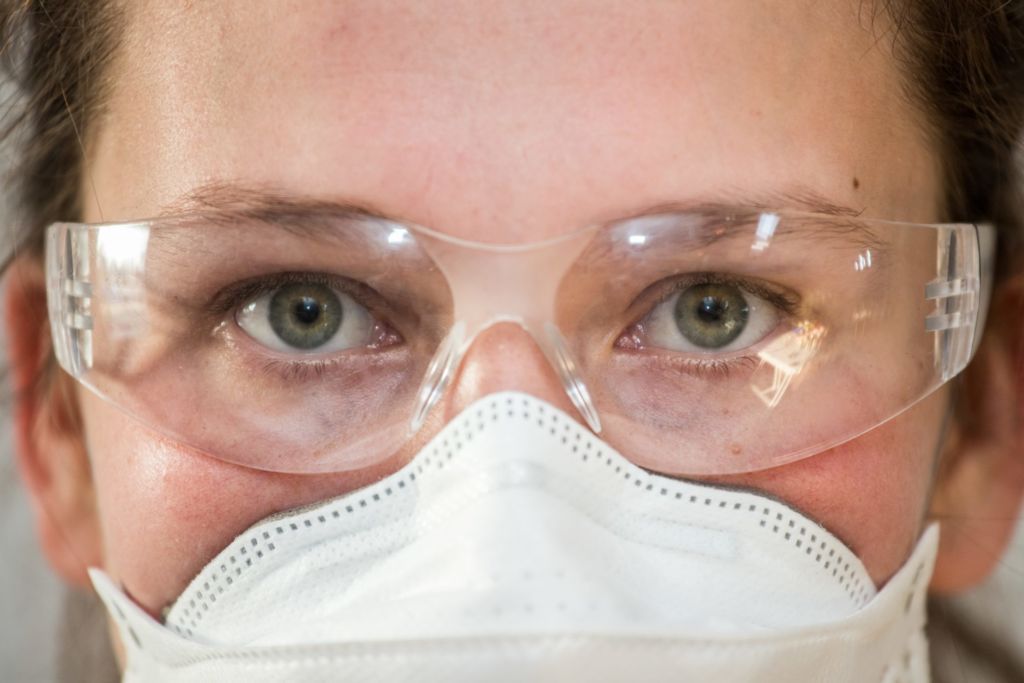 Sunday, 26th of April – Smoothies and cakes
We are visiting patients three times a day to offer juice, coffee or tea. A great service really. The only complaints we get are about the Earl Grey. No-one likes it. When patients are complaining about that and I have time, I go to other wards in order to get different tea. They are quite happy about that.
The food at the hospital is good. There is a broad menu and patients have the option to select their preferences online. If they want, they get a three-course menu, it is quite luxurious. For desert, smoothies and cakes, among other things, are on the menu.
We employees have less choice than the patients. But we can't complain either. The food we are getting is always tasty. Just sometimes it isn't… and then we order something nice ourselves from some take-away restaurant. Not too bad!
Monday, 27th of April – New hobbies
Usually, I spend a lot of time with friends and family and often go to the sports centre. Of course, I can't do that at the moment. That's difficult sometimes. I miss, for example, the social contact. Also physical contact is less of a given. My flatmates are in contact with people outside of the house and I obviously have a lot of contact with patients. That makes hugging each other risky quite fast. This is even more difficult when you have a partner or family. But my work motivates me: I don't want myself or someone in my surroundings to get infected and end up in the hospital.
'One of the patients couldn't get clean clothes'
On the other hand, I also do different things than I normally would. That also has its positive sides. Instead of meeting with friends or family in person, I talk to them via Skype. Instead of going to the city, I discovered puzzles. And instead of doing sports at the sports centre, I do yoga daily. Additionally, I appreciate the good weather way more. These days, I chose a long hike over Netflix. I spend enough time in my room as it is…
Tuesday, 28th of April – Found objects
One of the patients couldn't get clean clothes, because his partner at home was sick as well. I went through our pile of found objects – a massive pile of clothes – to find something fitting for him. Once I had found something, I washed the clothes and brought them to the ward.This kind of extra work is something nurses took upon themselves as well. At first sight, not that important, but very important for a patient.