Diary of a medical intern (7): 'Part of the ward is being prepared for regular care again'
Medical students are partaking in the fight against the coronavirus. Medical intern Norah (not her real name) from Nijmegen works in the nursing department of a hospital in Brabant. For Vox, she is keeping a diary. 'Of the seven students who had worked on the ward, three had to go. I was really worried that I had to go home as well.'
Saturday, 2nd of May – Chaos
While the amount of patients in the ICU has been steady, the amount of patients at the corona ward has been declining recently. Because of that, it has been decided to open up part of the ward for regular care again.
I helped cleaning the rooms and relocating the patients. A relocation like this is chaotic: no-one knows exactly what his or her task is, everyone is running into each other. But it went quickly. We had the rooms corona-free and ready for regular patients in no time.
Sunday, 3rd of May – Prejudices
Besides the students, our team is mostly comprised of people who have been working here for longer. Most of them have children – some became parents at a relatively young age. I am still studying and have a different life. I notice that the conversation topics at work are different from the ones in my friend group. But I enjoy joining in the conversation. I learned that I can get along with people of whom I thought they weren't 'my type of people' at the beginning.
Monday, 4th of May – An exciting day
At the beginning of corona, there were many initiatives popping up. Those are now slowly disappearing. One of them was a telephone hotline where people could donate things to the hospital (staff). The calls were taken by students, who then also collected and distributed the gifts among the hospital staff. We received everything from masks to music boxes to sandwich makers. But since corona has been now going on for a a while, we, naturally, receive less donations.
'There won't be summer vacation for me'
Because of the decrease of corona patients, a part of the student staffers weren't needed anymore. Today, we were told which students were going to continue their work and which were let go. Of the seven students who had worked on the ward, three had to go. I was really worried that I had to go home as well. But I got lucky: I was allowed to stay.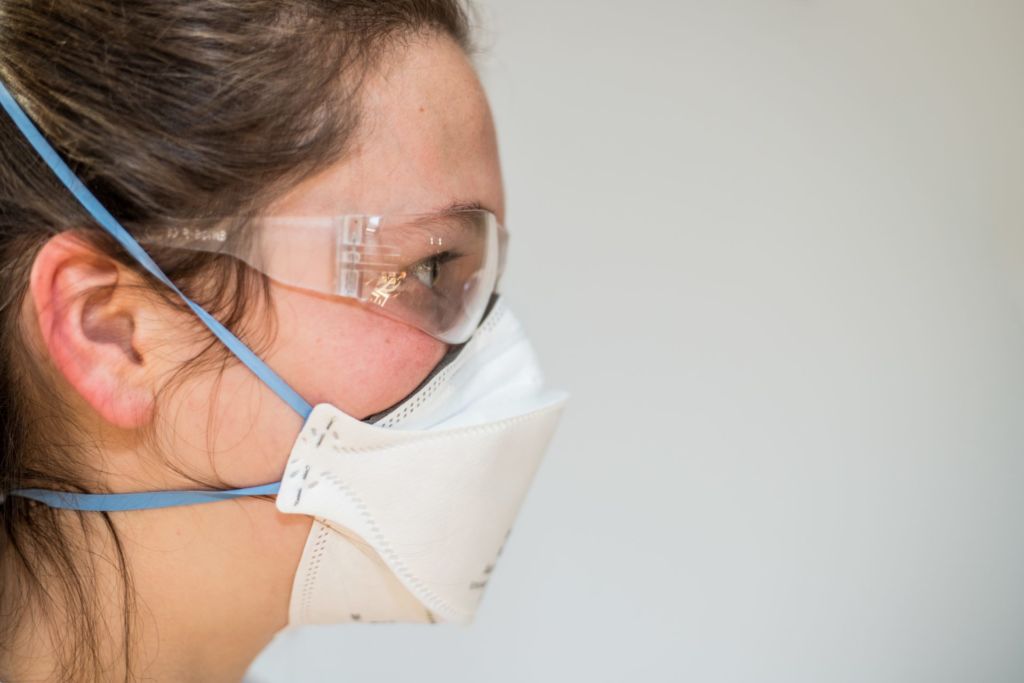 Wednesday, 6th of May – Human needs
It is warm on the corona ward. The doors are all closed to keep the chance of a spread of the virus as small as possible. When I helped a patient go to the ICU today and we left the corona ward, she noticed immediately. As soon as we entered the hospital's entrance, she was breathing cool, fresh air. For her, a moment of joy.
The same woman is regularly standing in front of the wall which divides the corona ward from the regular ward. She then looks through the window in order to see people without masks and protective clothing. She is longing for regular human contact, normal human faces. When I see something like that… it moves me.
Thursday, 7th of May – Summer vacation
The university has decided to replace the residencies – which are not continued this year – with education at home. At first, teachers were urging us to work for the hospital (35 hours per week in my case), and now lessons at home come on top of that. And while I receive some credit for the hours worked, the upcoming months will be packed. There won't be summer vacation for me. But I don't find it that bad. Because of the regulations, we can't go for a vacation anyways.