Manual for inclusive language in science on the way: 'We have to get with the times'
Science could use a lesson on inclusive writing, according to Caroline Rowland, director of the Language Development Department at the Max Planck Institute in Nijmegen. They are currently working on a manual for inclusive language. Why do words carry so much weight in scientific research?
Researchers should describe the gender identity of their test subjects more inclusively and sign language users should also be able to participate in lectures and research. That is the thinking of Caroline Rowland, director of the Language Development Department at the Max Plank Institute (MPI).
At the MPI for Psycholinguistics, the Diversity & Inclusiveness Committee is working on the first inclusive language manual for researchers at the MPI, led by Rowland. It will be published in a few weeks. 'The manual is interdisciplinary and therefore useful for different research fields, such as psychology and linguistics, but also neurobiology', the researcher says.
Why is inclusive language in science even relevant?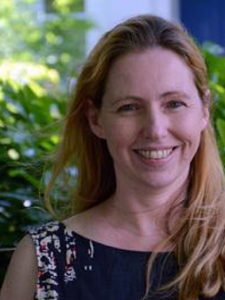 'Academics write a huge amount, not just scientific articles or books. They also design lectures, answer emails from students and answer questions from the media. Language is a powerful medium, which is why researchers should be aware of how they deal with it. Historically, groups with certain characteristics, such as ethnicity or gender, who wanted to start a career in science were structurally discriminated against. This was found in recent research. So now even scientific language needs to be examined closely. You can choose to use language to keep discrimination alive, or you can use it to make the scientific world more inclusive.'
'Discriminatory language occurs in the most unexpected places'
'In addition, the research mentioned above shows that inclusion of people from different backgrounds actually improves the quality of research: teams with scientists from diverse backgrounds and areas of expertise tend to be more creative and innovative. The lesson to be learned is that it is important for everyone to feel at home, safe and valued, regardless of their origin or background. This is what we are trying to achieve with the manual.'
What do you hope to achieve by implementing inclusive language?
'Using inclusive language in science has two major benefits. First, it gives students, teachers, and scientists a sense of appreciation. You are mentioned, thus you belong. This leads to more inclusive research and lectures: speaking to all subjects or to all students in lectures, regardless of origin or background. Everyone should feel that they are welcome in the academic world. All students should feel they have an equal chance at pursuing a career in science.'
'In addition, I hope that researchers become aware of the unconscious biases that have seeped into their use of language. Discriminatory language sometimes occurs in the most unexpected places. For instance, NASA once called a cosmic object the 'Eskimo Nebula', but later renounced this discriminatory nickname. I also noticed that quite recently researchers used the word 'tribe' to name indigenous people. This term is seen as a no-go as far as inclusive language is concerned.'
What shortcomings are there in scientific language right now?
'A telling example is the two squares, M/F, by which you exclude other gender identities. That needs to change, of course. In my own research, I give more options, including the "other" option. This also leaves room for your own interpretation.'
'As for sign language, steps can easily be taken'
'But it goes further than just gender identity. Many scientific journals already insist on more comprehensive participant descriptions of their own accord. It is important to also shed light on the description of subjects' socio-economic background, class, ethnicity, and physical limitations. Every study has a unique group of subjects. Before reporting on this, we need to know how to describe them in an inclusive way.'
Isn't it a daunting challenge to make everything linguistically inclusive?
'No, as it is not rocket science. As for sign language, steps can easily be taken. On the MPI website, we now write that we "use" rather than "speak" language, and make lectures and research materials usable for people who use sign language as well. It is always possible to provide this. In fact, it is becoming easier and easier because nowadays much can be arranged online.'
A smile appears on Rowland's face. 'With all the online tools and guidelines that are available, we have to get with the times and use inclusive language in science.'
Translated by Jan Scholten