Radboud Impact Day: fighting overconsumption with commercials and influencers
Radboud University has crowned this day, 18 November 2021, as Radboud Impact Day. The idea: to encourage people to fight overconsumption. The accompanying campaign video can be seen on several television channels. The action day fits in with the idealistic image that the university has assumed for several years now.
'You are needed', with those words, Radboud University hopes to encourage students, employees, and others to lessen their consumption. That is the idea behind Radboud Impact Day. The university is looking for 'influencers' who want to help and share a video on the consequences of excessive consumption. Furthermore, the commercial will be broadcast on television during primetime.
The new campaign, by the department of Marketing & Communication, deliberately launched a week before Black Friday, says department director Pim van Zanen. 'We want to contribute to awareness about sustainability, just before everyone goes shopping for Sinterklaas (National Dutch holiday, ed.) or Christmas. The video is a nod to influencers who promote consumption on social media. We say: you can also become an influencer in a positive way, by contributing to the sustainability issue.'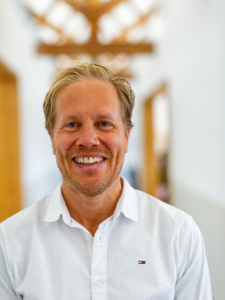 Kind of cleverness
It is not the first time that the university let's its voice be heard empathically. The previous ad campaign 'You are needed', two years ago, did not go unnoticed. A roaring commercial with a burning globe was the kick-off for the university's new strategy, which focuses on significant impact. Earlier this year, Radboud University also made statements about the plastic soup in the oceans and a fair wage.
The success of the video made Radboud University decide to do it all over again this year. The result: Radboud Impact Day and a new video in which the university once again presents itself as a socially engaged organisation.
This year, Van Zanen and his team opted for a one-day campaign on television. The video is shown in four commercial breaks: for the eight o'clock news, the six o'clock news, and the talkshows Op1 and Jinek. In addition, the commercial can be seen online at RTL XL, Videoland, de Volkskrant, Het Parool and Trouw. It is not a long campaign like in 2019, when the Radboud-commercial was shown in the cinemas of various Dutch university cities for two weeks.
'You can also become an influencer in a positive way, by contributing to the sustainability issue.'
That is deliberate, says Van Zanen. 'That one day is a kind of cleverness. We hope it's going to be impossible to miss tomorrow. We managed to get the video at the end of the commercial breaks, so it'll linger with the viewer. We don't have a budget for advertising like Nike or Coca Cola have. If we chose to be visible on social media for three months, we would disappear among all those other advertisements.' The broadcasting time in those four commercial breaks cost the university a mere 35.000 euros. 'Sending out several weeks will then become unaffordable. It is still a lot of money for just one day, but in our opinion, it is in proportion to the impact: the viewing figures are expected to be around 3.850.000.'
Trending topic
To increase the reach even more, students, employees and external contacts were also asked to share the video on social media. 'We have 25.000 students, 5.000 employees and a lot of people in our network. If a percentage of them share the message, we may already become a trending topic (popular on social media, ed.). Well-known people, including Rob Jetten (a politician from Nijmegen who studied at Radboud University, ed.), have promised to share the video, because they want to give something back to their old university and also want to spread this message themselves', says Van Zanen.
Other alumni, the municipality, Rabobank, and the Association of Universities in the Netherlands (VSNU) are also taking part. More than 1.300 people have now signed up for the campaign, of which 45 percent are employees, 45 percent are external parties and only 10 percent are students.
According to Van Zanen, the most important message of the Impact Day is that sustainability is addressed in all Radboud courses. 'That ambition is stated in the impact strategy for 2019. We can now say that every Radboud student is actually confronted with sustainability. We want to communicate that result.' However, this message does not appear in the video, but can be found via the web page.
'Hopefully this will make us more visible to potential candidates for our vacancies'
What should the video communicate? 'I'm very honest about that: there is a combination of goals behind it', Van Zanen continues. 'As a university, we show that we have a role in the sustainability issue. In addition, we hope to be more visible to potential students and candidates for our vacancies. We don't think we will suddenly fill all open positions, but people who see the vacancies will have a better idea of ​​what Radboud University stands for.'
Program director of sustainability Marije Klomp, who is closely involved in the campaign, says that the aim is not to attract more students. 'We certainly don't have a shortage of students. With the video we want to appeal to a young target group, but above all to inspire them to do something with sustainability, whether at Radboud University or in other ways. The enormous scale of the climate problem can paralyze you. We want to give young people the feeling that they can really contribute.'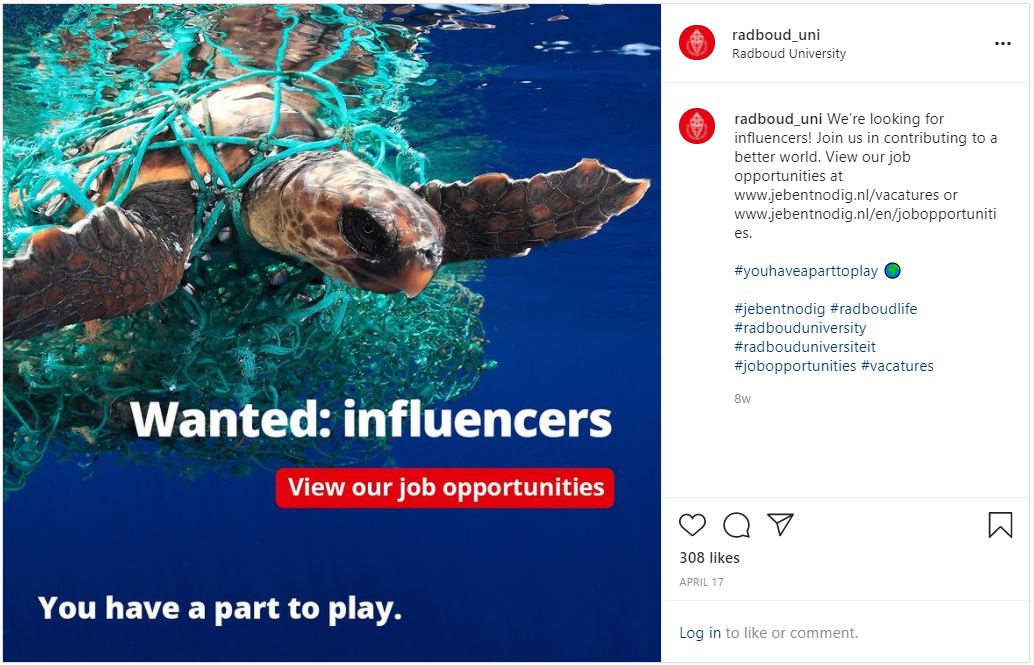 Emotion
In his own words, Van Zanen and his marketing team give 'face to the strategy of Radboud University'. He believes the campaign will bear fruit. 'From our HR people, I hear that candidates refer to strategy in their applications and that that message is a reason for them to want to work here. We have emotion in our expressions, that appeals to people.'
The fact that the university presents itself in such a social way and thereby responds to emotions also leads to the necessary criticism. For example, alumna and science journalist Enith Vlooswijk wondered why a university would start to behave like an influencer who shames you for buying things. In the article, Vlooswijk argues that a scientific institution emerging as an 'idealistic world improver' it is bad for its image.
Han van Krieken, Rector Magnificus of Radboud University, thinks the idea of a university only appealing to reason is outdated. 'Emotion and reason are not separate from each other. Within the academic world, it is all about critical thinking and acquiring knowledge. We want to involve young people in this by appealing to their feelings. With the campaign we try to reach reason through emotion. In this way we distinguish ourselves from advertisements that only respond to feeling, for example by calling for purchases during Black Friday.'
'The days of scientists sitting in their ivory towers are over'
'Those who would like to be known as a politically independent knowledge institution should not behave as an influencer', is Vlooswijk's criticism. Van Krieken disagrees: 'We really are politically independent and call on people in the campaign to think for themselves. Gone are the days when scientists sat in their ivory towers and didn't care about what happens in the outside world. I am a researcher and doctor myself and I try to ensure that my research benefits the patient. Being involved in your research topic benefits both the research and your subject, as long as you are transparent about it and do good research objectively.'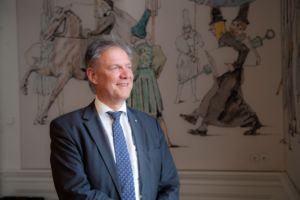 Impact
Van Krieken emphasizes that the strategy of 'A significant impact' focusses on sustainability in the broadest sense, where not only the climate, but also poverty, illiteracy, and health play a role. Climate does play an important role in the campaign. 'Radboud University was founded on a sense of involvement with the world and society, with emancipation as a main motive. While developing the strategy, we talked to many people. We noticed the ecological crisis is seen as one of biggest of our time and we want to join in.'
Program director Klomp also things the topic of sustainability fits Radboud University. 'As a university, one of our oldest characteristics is reflection: ask questions first and only then seek for answers. That fits with the sustainability issue.' According to Klomp, sustainability fits the research and education at the university.
Sustainability policy
Sustainability has been an important part of the university's strategy for a few years now. Three years ago, Marije Klomp was appointed as the first sustainability program director. Klomp must ensure sustainable choices in all areas of the university. 'In business operations, this could involve a greener campus or the reuse of materials in the buildings.'
'But we are also trying to pay more attention to it in education and research. We are busy interweaving this theme with the existing study offer. There is a link with sustainability in every discipline, although some studies require a bit more effort.' Klomp and her colleagues also want to make it easier to choose a sustainable study route.
Hard to measure
For potential future campaigns, Van Zanen must submit a new request to the university. 'The budgets are carefully measured. I am convinced this campaign will contribute to research and education, even though some people feel like this is a bit of a detour.'
The campaign needs to strengthen the university's image and reach as many people as possible. Whether that succeeds, can only be viewed in hindsight, says Van Zanen. 'Afterwards we are going to measure how many people we reached. We're also going to collect responses with interviews, but I am sure it works. Recent low-profile research showed that people associate us with social awareness. How we score in comparison to other universities needs to be researched still.'
'It doesn't help to think in positions of competition'
According to Klomp, the university should not present itself as the best in the field of sustainability. 'I certainly don't want to label us as unique. Other universities are also working on this, although we go a long way by including sustainability in every study programme. But in the end, sustainability is about collaboration, so it doesn't help if you start thinking in terms of competitive positions.'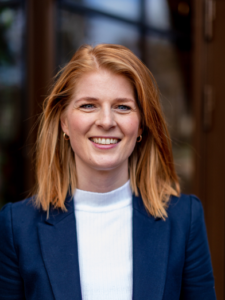 According to Klomp, it is difficult to measure concrete results of the integration of sustainability in education. 'Of course, you never know exactly what students will take away from what they do here. But at least we know that those five thousand students who graduate annually have come into contact with sustainability. We want to further investigate what they are going to do with it.'