Sustainable development is like a game of chess
What do you ultimately want to achieve in terms of sustainability, as a company or a government? Only when you have answered that question clearly will you know which steps to take right now, according to sustainability expert Karl-Henrik Robèrt. Next week, he will receive an honorary doctorate from Radboud University.
IKEA, Electrolux, Nike- yes, even the municipality of Eindhoven. They have all organised business activities according to the sustainability principles explored by Karl-Henrik Robèrt and his team, professor at the Blekinge Institute of Technology in Karlskrona, Sweden. Since the late 1980s, he has been trying to give companies and governments practical tools for working sustainably – first in Sweden, later worldwide. To that end, he started The natural step, a worldwide network of non-governmental organisations. For these efforts, he will be awarded an honorary doctorate from Radboud University next week.
'It is actually very simple to understand what the creation of a sustainable world would entail', says the 73-year-old Robèrt in a Zoom meeting. 'Think of it as a game of chess. That game has a goal that is clear but at the same time far away, namely to checkmate the opponent. With every move he makes, a player has that ultimate goal in mind.' However you reach that end point , whether it is with a Russian, Scottish or Caro-Kann opening, doesn't matter, as long as you work towards checkmate and stick to a few basic principles: the rules of the game. In the same way, you can also achieve a sustainable world. If you adhere to a number of sustainability principles, you automatically work towards a possibly better future.
Some thirty years ago, Robert formulated the exact preconditions this requires in what has come to be known as the framework for strategic sustainable development. In short, it means that businesses, countries and their inhabitants should develop themselves in such a way that they don't violate the principles of social and ecological sustainability. For example: don't cut down more trees in a year than are added in the same period of time. At the same time, people must still be able to fulfil their basic needs, such as having enough to eat. Because if you have a hungry child, you will cut down a rainforest if it provides food, sustainability goals or not.
Robèrt is a haematologist by training. As a doctor, he saw how the increase in environmental toxins and their negative health effects would eventually make doctors like himself helpless to maintain global health. It motivated him to focus on sustainability.
That is quite a switch.
'That's right. Yet, that background has helped me a lot to shape my ideas. When you think of cancer, you also think in terms of end goals and preconditions. In fact, to cure a patient, you essentially only have to meet two conditions at the same time: all cancer stem cells must die, and the patient should remain alive. When it comes to sustainable development, our civilisation is now the patient, and to heal it you ultimately have to comply with certain preconditions, namely those of sustainability.'
That sounds a bit like an open door.
'Haha, yes, but remember that three decades ago, sustainability thinking was by no means as common as it is today. Everyone had different definitions. That does not contribute towards reaching a common goal. And no one thought at all systematically about what conditions a sustainable world such as this had to meet. Companies were mainly concerned with practical problems: how do I get the CFCs (Ed.: substances that affect the ozone layer) out of the refrigerators I produce?'
Isn't that a logical question for a producer?
'Of course. But what I helped those companies with, such as Swedish Electrolux, is how they could best answer that question based on sustainability principles. If you take this into account in your product development, you're automatically future-proof. In the long term, it leads to cost reduction and other advantages, and to market opportunities.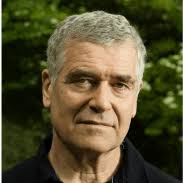 'That does not mean that you have to completely change everything in one go. The framework describes how you can work towards sustainability step by step, and in an operationally targeted manner. To give one concrete example: fully sustainable CFC replacements turned out to be too expensive for Electrolux at the time, but they started using a substance that could easily be replaced by a more sustainable variant in the long term. Less than three years later, the CFC problem was completely solved in a sustainable way.'
I understand that you help companies that want to be sustainable in this way. But isn't this preaching to your own choir? Companies that mainly want to make a profit and satisfy their shareholders will not care much about this. Shouldn't your focus be on them?
'That's a good point. Many companies are extremely competitive. They do everything they can to surpass their competitors. You may not be able to convince them immediately. Companies like IKEA have come to us themselves, because they really thought that sustainability is important. But I think others will eventually also change tack when they see that the companies like IKEA have a competitive advantage.
'That is my biggest concern: that the transition is going more slowly than it actually should. That's why I keep saying: if you gradually start adhering to these sustainability principles, you can not only get rich today, but you can also do it in a way that will increase your chances of becoming even more prosperous tomorrow. You are better prepared for what the world will soon be demanding from you in terms of sustainable development.'
Climate change is on the political agenda worldwide. The UN has drawn up seventeen sustainability goals, such as tackling climate change and ensuring food safety and clean water. Has your mission not been overtaken by time?
'Compared to 30 years ago when I started doing this, it has become a lot easier for anyone to answer the 'what' and 'why' questions. Nowadays you don't have to explain the relevance of sustainability. But the most important issue still remains. How can you operationalise those goals in an effective, strategic, step-by-step way? That is not so easy to determine. So much money is being wasted unnecessarily on developments that seem sustainable, but are not. That's a waste of time and money.
'Take biofuel. It's now used as a non-fossil fuel for cars (Ed.: in the form of bioethanol, for example). But in the long run, biofuel is a dead end. At most, it is an interim solution, until we have switched to more efficient transport systems, such as electric vehicles. Biomass should not be consumed to propel traffic, but should be used for much more important things such as preserving nature, and giving us food. Besides, biomass can also be used as building material for buildings that will remain standing for a hundred years. Consequently, it's better for a company to put their money into those developments.'
How important is this honorary doctorate?
'It is always a pleasure to receive an honorary degree. I've already received a few in the US and Sweden, but this one in Nijmegen is special. The Netherlands is closer to Sweden in terms of culture and mentality, and I have worked intensively with Radboud scientists. For example, I collaborated academically with Toine Smits (professor of sustainable water management, ed.) in the WaalWeelde project. There, we looked at how one can combine nature, housing, and recreation along the Waal, in a way that works out well for both nature and people.
'I also feel at home with the emphasis that Radboud University places on sustainability. From the energy management on campus to the course content of programs, the theme recurs everywhere. That's also one reason why I like to work with universities: together we can draw even more attention to the importance of a sustainable world.'
Karl-Henrik Robèrt's lecture during the Dies can be followed via a livestream. This also applies to the other activities that take place that day in honour of the university's 97th birthday. This Monday, Robèrt will hold a lecture for the public at Radboud Reflects.