The app-solute best way to learn a language?
After four years of relationship with her Italian boyfriend, our German author Antonia decided to improve her Italian. The method of choice: the language-learning app Duolingo. But is that really the best method? 'There is no one size fits all solution.'
Over the years, I have had my fair share of language learning attempts. There were after-school Spanish classes my mother and I signed up for once – and quit after a whooping amount of two weeks in favour of watching Desperate Housewives at home. A French for Dummies book purchased, because I, as virtually everyone on the face of this earth, went through a phase of Francophilia. And, naturally, six years of Latin classes with their vocabulary lists and grammar tables that still pop into my mind every time a Medieval manuscript enters my periphery.
The best way to learn a language?
'The best way to learn a language,' someone said to me once, 'is to be in love.' That is, in itself, a good statement. Love is a very strong motivator, as any rom-com will readily attest – and dedicating yourself to learning a language does need motivation. But what happens if a more convenient third language is available to speak with one-another from the get-go? When my boyfriend and I met each other, we came from different language backgrounds. He, Italian, me, German. We met, however, on neutral Dutch ground, equipped with the Swiss army knife of languages – English. And even four years into our relationship it is still simply more convenient to speak English with one-another than to juggle his little German and my next-to-none-existent Italian.
'The best way to learn a language is to be in love'
However, since both my boyfriend and I have relatives with varying degrees of English communication skills, this is where it becomes complicated. The previous statement should read instead: 'The best way to learn a language is to spend a few weeks with the family of someone you love and the only thing you can say in Italian is that you love someone and although you like your boyfriend's family very much, that goes too far.' That, and I am speaking from own experience here, is a very strong motivator.
The right resources
Luckily, resources for language learning appear to be available in sheer endless amounts – from classic language courses, to grammar books and computer programmes. With one of the by far most used ones in recent history being the language-learning app Duolingo. It is, as a matter of fact, hard to think of anyone learning a language who has never used it. Although a premium version is available, users can sign up for free and take sessions in their target language, primarily consisting of translation exercises. My mother started to use the app to learn English. Friends of mine use it for Dutch. And since we spent almost five months with my family in Germany during the first lockdown-months in 2020, my boyfriend has been using it extensively for German.
'I think Duolingo is probably the most popular free app out there,' says Helmer Strik, associate professor of speech science and technology at Radboud's Linguistics department. 'A big advantage of Duolingo is that you can use it everywhere. Because it is one person interacting with a computer – on a smartphone or a tablet –, it doesn't matter where you use it. It is very flexible.' However, the one person/one computer interaction is at the same time also a disadvantage of the app, according to Strik.
Communication is key
'You can learn to read and write in and even listen to another language with Duolingo – but the essential part of a foreign language is that you learn to speak to someone else in it.' And while Duolingo includes speaking exercises using Automatic Speech Recognition (ASR), according to Strik, Duolingo's ASR is not very good. This weakness of the app that can be overcome, however, through a combination with other language learning resources. 'I would probably go to the country of the language, but you can also combine the app with online-communities where you speak to natives of the language you are studying.'
However, what it boils down to in the end, according to Strik, is practice. 'If you can find a way that learning a language is motivating for you and you therefore spend more hours on a task, then that is beneficial. There is no one size fits all solution for language learning.' Motivation, Strik says, is a key factor here. And whether that comes with a grammar book, an app or chatting with people in the target language is up to the personal preferences of the student.
But while the right method might not be straight-forward, the motivation behind finding it most certainly is: a long-in-the-making reunion with the family this summer. Including good food, great company and – as long as the Duolingo-streak is upheld – probably somewhat better communication. In Italian, that is – this time around.
Memrise
While Duolingo is popular, it is most certainly not the only free language learning app out there. In 2017, a group of Radboud researchers won the Memprize, awarded by the commercial language-learning app Memrise. The challenge was straight-forward: develop an approach to practice vocabulary for one hour, that will yield results in both the most effective and enjoyable way. The Radboud researchers won the challenge with a combination of active retrieval practice – a practice for which participants have to actively recall information –, intelligent feedback, and mnemonic techniques. The latter ones being strategies to improve memory, such as visualisation and mental imagery.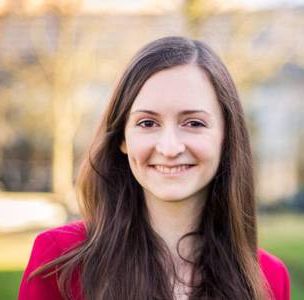 According to Gesa van den Broek, assistant professor at Utrecht University, who led the winning team as a PhD candidate at Radboud back in 2017, their method paid particular attention to a good spacing mechanism. 'If you have twenty minutes to learn a number of words, you can go through the list over and over again, but this will not be very effective,' explains van den Broek. Instead, their team used computational models to space out the repetition of words more effectively, by, for example, timing difficult words in a way that students would repeat them right before they would have been forgotten.
Interesting, according to van den Broek, was however not what made them win, but how much the top-ranked solutions aligned with each other. For instance, all involved translation exercises with open questions, whereas commercial apps typically resort to multiple choice questions that are compatible with touchscreen devices. At the same time, however, aspects like sophisticated spacing methods are not yet implemented in commercial apps like Memrise. However, according to van den Broek, academic and commercial collaboration is complex.
'We can, on the one hand, accuse companies of not using academic knowledge enough,' according to the researcher. 'However, creating an app is an immensely complex task – and creating a user-friendly one that will stay available for a longer amount of time requires a lot of resources.' Implementing research is, therefore, not always easy. Especially when taking into consideration that many apps are developed by start-ups, whose focus is often on having catchy features and a good image and sound quality first.
Whether she would do it again? 'Yes, I think so.' Because, according to van den Broek, even though implementation of research doesn't always work perfectly at a commercial level, 'it is a good way to make people aware of where research might have an interesting input.'