6x soaking up culture in Nijmegen
Nijmegen is a city of culture. But what if you're a penniless student? Does it mean you have to miss out on all the fun? Not at all. Here are six tips to help you get your fill of culture in the City on the Waal.
1. The Valkhof museum
Radboud University and the Valkhof Museum, which focuses on a younger public, have recently decided to expand their collaboration. As a student, you get to enjoy the fruits of this collaboration, and as of October, entrance to the museum is free with a student ID. The museum has a broad collection varying from archaeological findings to ancient and modern art. If you're interested in the history of Nijmegen, you should most definitely pay a visit to the green glass museum on the Kelfkensbos.
2. LUX film theatre
For a cheap alternative to the cinema, why not give LUX film theatre and cultural podium a try. As a student, it only costs € 7 to see all the latest films. The theatre also screens unknown international and art-house films, so there's even more choice! LUX also organises theatre and musical performances and debates for a small fee.
3. Improv and comedy shows
Good comedy or improv shows are often really expensive – even with a student ID. Luckily Nijmegen also offers a number of free alternatives! Cafés may organise free comedy or improv nights. For example, Café de Opera offers a monthly King's Comedy night, where local artists showcase their talents. And it's easy on your wallet too (if you've managed to resist the temptation to try every single craft beer that is!).
4. Culture on campus
The name says it all: Culture on Campus brings various cultural events to Radboud University. Every week there are music, literature and art activities, from film nights to band competitions and photography exhibitions. All these events are organised by and for students, and this is reflected in the ticket price. Culture on Campus also organises the annual Stukafest festival, where artists perform in student rooms. If you want to do something cultural yourself, Culture on Campus also offers courses, for example in photography, writing or comedy. And if you've got a sports card, these courses are completely free of charge!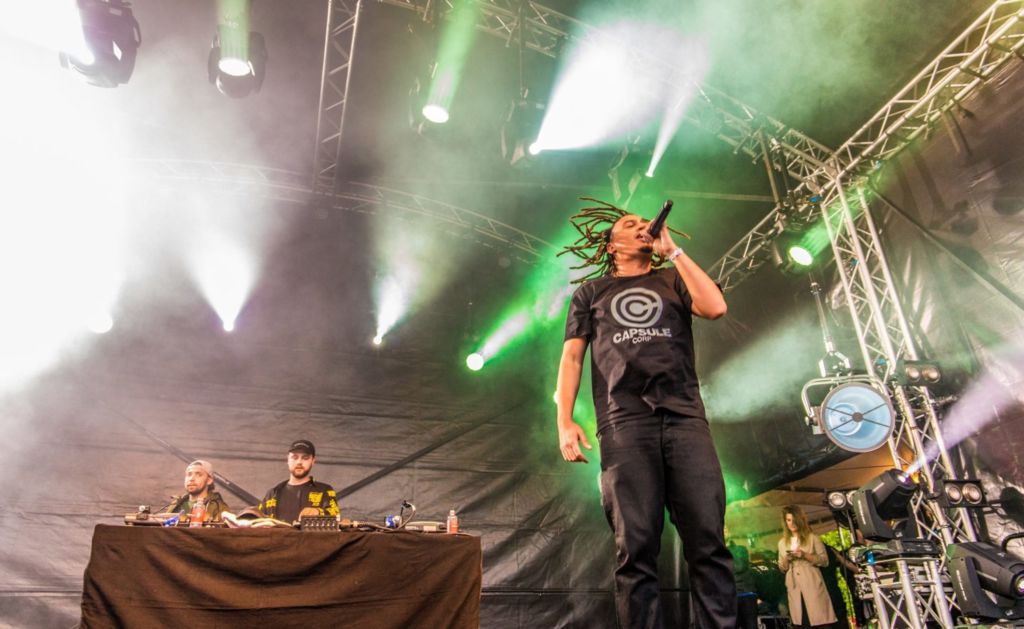 5. Ticketswap
Your favourite artist is giving a concert or you just have to go to that one party. The only problem is you can't afford the ticket. TicketSwap could be the solution. Via this site, people sell tickets for events they no longer want to go to or can't attend, often for less than the original price. That way you still get to go, without having to break the bank. Tip: the closer the date of the event, the keener people are to sell their tickets and the cheaper the tickets.
6. Free festivals
Organising festivals is something of a Nijmegen specialty. And the festival calendar includes a number of free or low-cost events. Two free festivals are Radboud Rocks, the University's yearly festival, and The Big Draw, when artists draw on shop windows all over the city. For less than € 10, you can attend Oranjepop, an annual festival organised on King's Day, the Festival Der Kunsten, with artists and performers from the Bottendaal district, and GoShort, a festival devoted to short films. Other options for a night full of shows and performances at no cost include Tribute in Oost, a festival with rock cover bands, and the Theaterweekend at the Stadsschouwburg.