'Bye bye student loan debt!' Life as a game show winner and student
It's every student's dream: to see all your money worries melt away like snow. And that's precisely what happened to Communication Science student Joost van Wijngaarden when he won the game show 1 vs 100. How has his life changed since cashing in on the €128,000 prize?
'Bye-bye student loan debt!' cheered host Caroline Tensen last May on national television, as Joost van Wijngaarden (24) beat his last opponent. The fact that the Nijmegen student had chosen this particular round of 1 vs 100 to use his doubler meant he won a total sum of € 182,305. After deducting 30% gambling tax, Van Wijngaarden walked away with € 128,000.
 How does it feel, looking back at that moment?
'It was an amazing experience. Two weeks later, on the night the show was broadcast, I did a kind of rerun. I rented out Cultuurzaal C at the Elinor Ostrom building for my friends and family. With the exception of my girlfriend, no one knew I was going to win. Of course, some people suspected it, because I'm not a very good loser, but it gave me an incredible emotional release. When I look back on it, that night feels like one big birthday party.'
Has it changed the way people look at you?
'After the show I asked everyone to help me keep my feet on the ground by not treating me any differently. And they don't. I hardly ever talk about it to my best friends; they all know about it by now. Only people I haven't seen for a while ask me about it. The other day, I joined in a pub quiz in the village where my parents live, and our team won. It's at times like that you hear people say: "It's that guy from 1 vs 100."'
'I got messages on Facebook from girls who were suddenly interested in getting to know me'
'Right after the show I did get a few interesting responses. Via LinkedIn I was contacted by someone who worked for a charity, and I got messages on Facebook from girls who were suddenly interested in getting to know me. I kept all these people at bay, and luckily it all died down within a week or so.'
Is there a downside to winning this kind of prize?
'I really don't want this to be the first thing people know about me. I want people to know me for who I am and what I do. I don't mind my victory in 1 vs 100 being a fun fact about me. Of course I'm proud of the prize, but people tend to think of it primarily in terms of cash. Kind of like an actor who's only known for one role. I guess that's what I'm a bit wary of.'
What will you do with all that money?
'I'm not the type to throw money around, but it's nice to have some. Before, when friends asked me to join them on a skiing or cycling holiday, I had to think hard whether I could afford it. These kinds of things are easier now; I only have to ask myself: "Does it fit in with my plans?"'
'Since becoming a student, I've become a fanatical cyclist. It's not a cheap hobby, and I used to spend all my savings on it. I was already planning to buy a new racing bike, but now I can afford a time trial bike too. It's great!'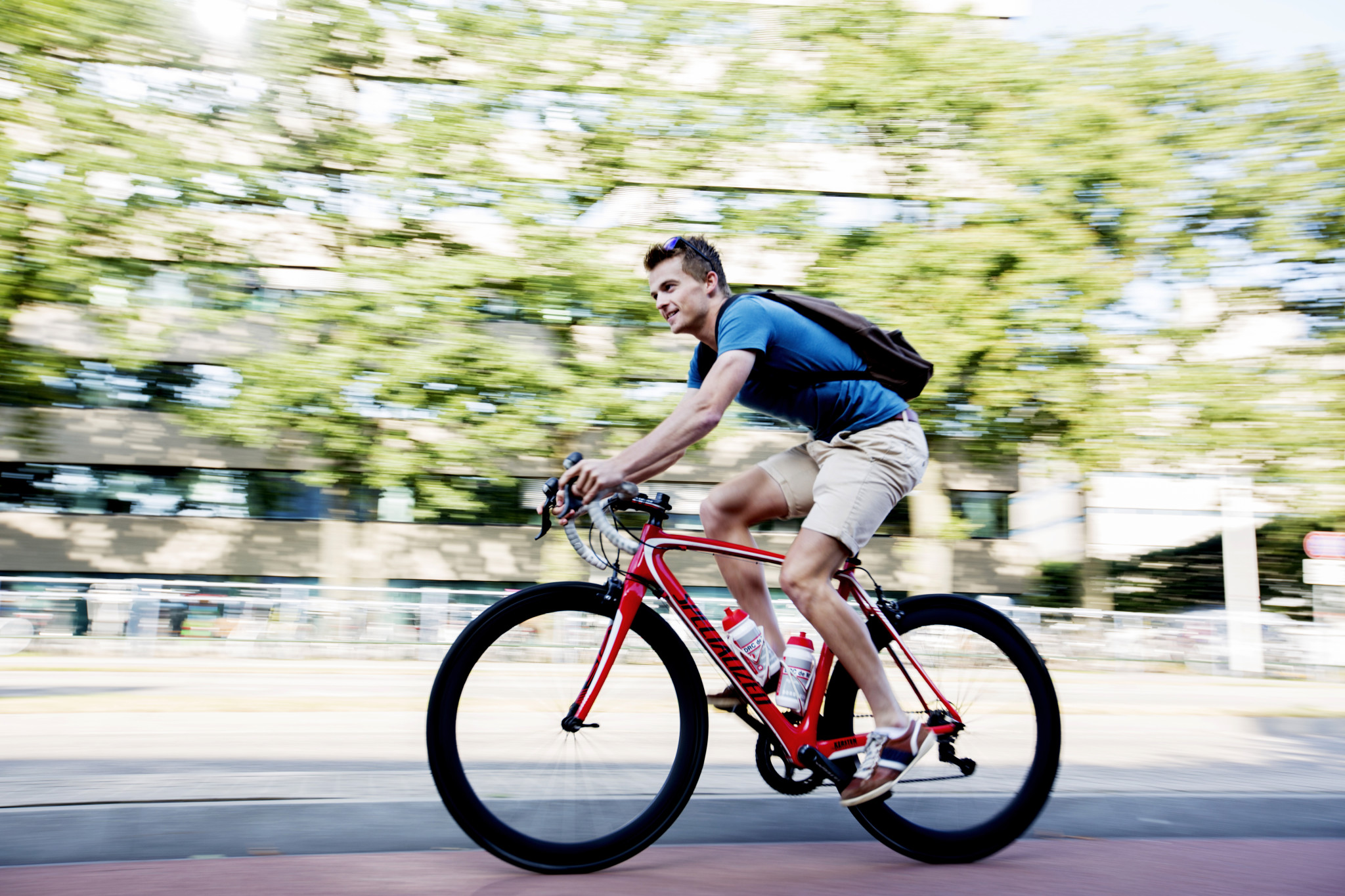 Don't you want to travel, or do something else with this money?
'I'm frugal by nature. Other people might want to do crazy things with their prize money, but I simply enjoy the fact that it makes my life a bit easier. I now feel free to buy an expensive designer brand item from time to time, or treat people to an extra round of drinks in the pub. And yet, the money did change my life: it's given me the freedom to invest time in the things I like doing best, like organising events.'
Before winning 1 vs 100 you were already organising sports events, such as the Omloop der Zevenheuvelen. Has this been given a new impulse?
'This cycling race gets bigger every year. Who knows, maybe we can help it grow into a professional event, so that the organisers might in future get paid for their work. Next year we want to link the Omloop to WUC Cycling in Nijmegen. The idea that I've got money in the bank is quite reassuring. I've graduated now, and I can take any opportunity that comes my way. For instance, I work as a freelancer for EuroGames, a sports event aimed at the LGBT community, which is coming to Nijmegen in 2022. I devote a lot of time to that. I wouldn't have had this opportunity if I'd been forced to accept a job for money reasons.'
Has it changed how you look at money? Does money bring happiness?
'Yes, but you don't need money to be happy. I was happy before I won this money. It's also not like I won € 10 million and will never have to work again. But winning did give me some space to take my time and figure out what I want to do in the future. The great thing is that I've used this opportunity to do things that earn me money, like the EuroGames. As a result, in the end I may not even need the 1 vs 100 prize money.'