Happy holidays (2): American Thanksgiving
The holiday season is starting in this part of the world, and soon we will be busy celebrating Sinterklaas, Christmas and New Year's Eve. For international students and staff, the holidays from their home country complete that list. What's it like to celebrate your traditional holidays in a foreign country? This time: Thanksgiving in a Dutch student kitchen.
It is almost six p.m. on Saturday when the last guests cram into a student kitchen close to the city center. One guest after another is circling around the stove, looking for the last solitary vegetables to be chopped, dishes to be washed and further instructions from the evening's hostess. What could have easily been mistaken for just any other dinner gathering is actually the first-time celebration of a widely popular American holiday for most of the attendees.
'I didn't want to miss out on something that feels so much like home.'
'I stuck to some classic Thanksgiving dishes', says Charlie Morrison when asked about the menu she has planned for the evening. The 20-year-old moved from the United States to Nijmegen last Summer in pursuit of a Master's degree in Spacial Planning. This year's Thanksgiving is the first one she's fully in charge of. 'I absolutely love this holiday and it's a tradition I really wanted to continue in the Netherlands. I didn't want to miss out on something that feels so much like home when I'm here.'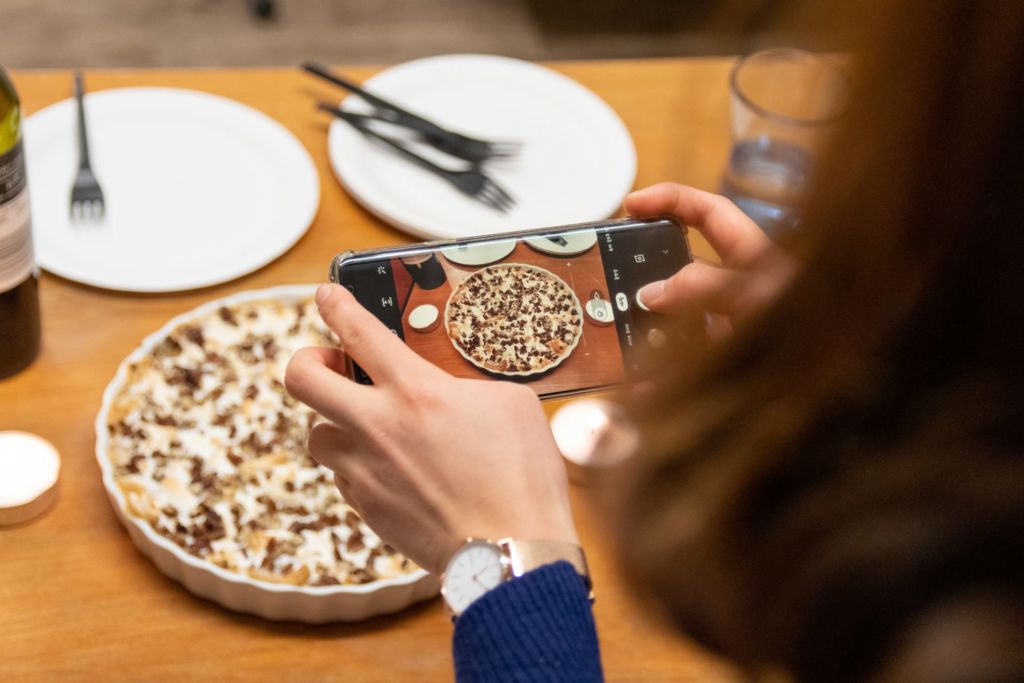 But even though there is most certainly plenty of food, according to Morrison, Thanksgiving is not mainly about eating. 'If there's one thing I would like Europeans to know than it's that: we don't eat anything before Thanksgiving dinner, which usually starts around two or three p.m.'
Christopher Columbus? No, thank you
The holiday is packed with different traditions that precede and follow the early dinner. And the amount of time needed for them is one of the reasons why the group of friends is celebrating Thanksgiving on Saturday and not, as usual, on the fourth Thursday of November. Morrison laughs: 'I've been busy with it since this morning.'
Even hundreds of kilometers away from home, she has stuck to most of the traditions. Beginning with the so-called 'Turkey trot' — a five-kilometer run, with thousands of participants all over America. Morrison has also downloaded the first Christmas movie of the year, to be watched after dinner today. Another tradition of her family. 'Those traditions make me happy,' she says. 'Even though I have to do most of it alone this year.'
There is, however, one tradition Morrison is not following: 'I don't celebrate Christopher Columbus.' For her, Thanksgiving is about reflection and slowing down. 'If you separate the celebration from its original purpose, it's a good holiday. But you have to be aware of the historical aspect and what happened to Native Americans after the first Thanksgiving.'
An assigned family
But even with its loaded history and its many traditions, this Dutch version of Thanksgiving has already established its very own character. Instead of Morrison's family, a group of her international friends has gathered around the table. A table — probably the most noteworthy difference — that does not include any chairs. The group takes it with a laugh, kneeling in front of their plate packed with mashed potatoes, vegetarian Turkey and cranberry sauce.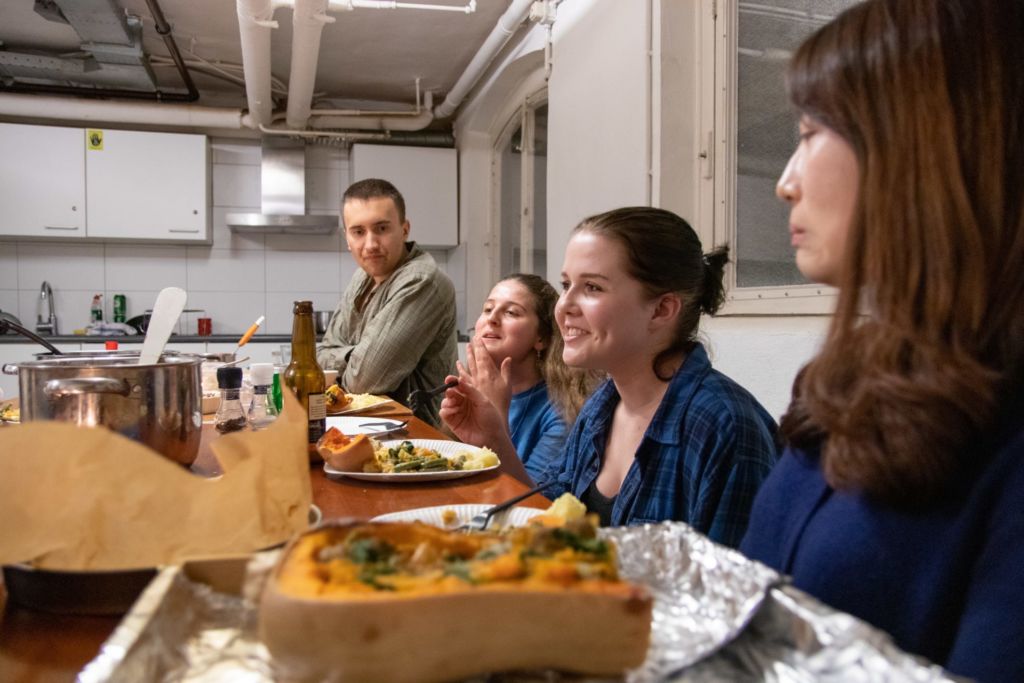 These differences between a classic celebration at home — including the presence of family and chairs — just underline the obvious essence of the celebration. According to its hostess, Thanksgiving is not so much about where you are or when you celebrate it, but about coming together, taking time with your loved ones and being thankful for all the good things the year has brought.
'They're my assigned family', Morrison jokingly says, referring to the friends she made during the introduction in August that are now gathering around the table. Can that dim the feeling of homesickness on a day celebrating one of the most family-bound holidays in America? 'Yes,' says Morrison and smiles, 'Nijmegen has been very welcoming.'