Professors in the media: Journalists are looking for new names
Two researchers from Nijmegen were featured in many news stories in the past months: Professor of Infection Prevention Andreas Voss and Professor of the Governance of Safety and Security Ira Helsloot. Where the former mostly met with praise and applause, the latter mostly encountered resistance.
Andreas Voss:
'The media aren't out for sensation'
Professor of Infection Prevention Andreas Voss has repeatedly appeared on Nieuwsuur as a coronavirus expert. He has also responded to the latest developments in many other media (including NRC Handelsblad, De Volkskrant, Omroep Gelderland, Radio 1, BNR and De Groene Amsterdammer).
It's partially a coincidence that the media have been so keen to speak to him lately, says Voss. 'Infectious disease outbreaks are usually short-lived news, so journalists tend to invite the same small group of researchers to comment. Now the media are continuously writing about the coronavirus, so they're looking for new names.'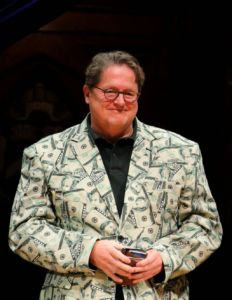 And so it was that on March 11th, moments after Rutte announced that shaking hands was no longer allowed, Voss received a phone call. 'I was doing three things at once and wasn't really aware of who I was talking to. So I spoke quite openly about expecting other coronavirus measures to follow. It later turned out to be an ANP journalist and the statement appeared in all the newspapers.'
If Voss had known this, he would probably have chosen his words more carefully, but he did stand by them. That same night, he was invited to Nieuwsuur to repeat what he'd said, which boiled down to: no hand shaking is a good measure, but it's not enough. It was a symbolic measure, probably a harbinger of more. 'As it happened I was right, and a day later stricter measures were announced.
Since them, Voss' mailbox has been filling faster than he can empty it. 'NRC wrote a long-read article about the debate surrounding face masks. It was only after it was published that I found out I had missed the invitation to work on that story.'
'As it happened I was right, and a day later stricter measures were announced'
Voss enjoys his collaboration with most journalists. 'They send me proofs, which I always ask for, and they really try to write good articles. One of the upsides of journalism these days is that the media want to give a fair representation. They aren't out for sensation and questions like "Who did something wrong?"'
There was one incident involving a title chosen by an editor-in-chief. 'I'd talked in Nieuwsuur about a study that concluded that 25% of nursing home workers were suffering from Covid-19 symptoms.' The NOS turned it into: 'One in four nursing home staff in Nijmegen infected', with no mention of 'symptoms'.
Voss: 'Within two minutes, the nursing home boards were bombarded by worried phone calls. Then the administrators called me: "How could I have said such a thing?" Everything I had said was factually correct, but the misleading title kind of sticks with you. As an interviewee, it's not something you can do anything about. You just have to hope that readers go on to read more than just the title, and that this will not permanently affect relations.'
Ira Helsloot:
'The media weren't pleased with what I had to say'
The costs of the coronavirus measures don't weigh up against the benefits, argued Professor of the Governance of Safety and Security Ira Helsloot in late March in De Volkskrant and on Op1. Stagnating planned care and unemployment also cost life years.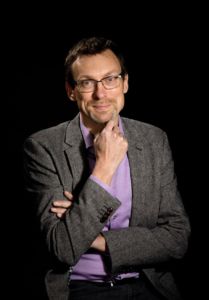 A media bomb exploded around Helsloot, whom many saw as the bogeyman. 'It was my choice to seek out the media. I thought our perspective on the situation was too narrow.' This didn't stop Helsloot from feeling reluctant as he sat down with Op1; he knew it wouldn't be a popular story. 'But I was really unprepared for the response I got. I hadn't expected the hostile tone in the programme.'
The presenters asked him critical questions, and the only virologist present was extremely negative. 'She denied on the spot anything I said about stagnation of planned care. It's hard to defend yourself in a situation like this.' This was followed by damning responses in other media.
Looking back, Helsloot understand why this happened. 'When incidents occur, the media's first response is always to focus on the victims and what went wrong. Once the Minister announces new policies to prevent the incident from recurring, this is followed by phase two. In this phase, journalists are looking for a critical perspective on the government's plans and they approach me to say: This is not good, it will be too expensive, or impossible to implement. I understand this mechanism and my role in it. But our understanding of the coronavirus was still in phase one, and I was already questioning the dominant perspective. The media weren't pleased with what I had to say; it was morally suspect.'
'The 10% of negative responses hit me harder than I'd expected'
A newspaper journalist who was interviewing him heard from his colleagues: 'How can you give that Helsloot guy a platform?' A number of Helsloot's colleagues also criticised his media performance, although he also received a surprising degree of support. 'Approximately 90% of people responded positively." Some of his colleagues said: 'I'm glad you said it; I wouldn't have dared to. He would have preferred things to have gone differently, so that it was clear that this wasn't just the opinion of a handful of researchers. "And the 10% of negative responses hit me harder than I'd expected. It's a fight against moral judgment; I even received death threats.'
It's no fun to be in the media these days, admits Helsloot. 'I do it because I feel I have to. As a researcher, you aren't supposed to only collect knowledge, but also to share it. Policy makers should be able to make well considered decisions, with all the facts on the table.' Sooner or later his cost-benefit message would have come out in the open anyway, he says. 'Someone had to say it at some point, and apparently I was the first person in the Netherlands to be willing to do so. I just hope that next time, someone else stands up, so I can remain in the background for a while.'