Summer interview (8): Professor Maaike Cima is also a ballet teacher
When academia failed to meet her expectations, Maaike Cima, Professor of Forensic Psychopathology, opened a ballet school. The brightly coloured tutus contrast with her research on the conscience development of children: Why do some children develop psychopathic traits and others not?
Six girls gather around her. Some wear tutus, others a summer dress. As storms rage through the rest of the country, here at its most South Eastern tip, in Vaals, summer still reigns. 'Don't pay attention to her,' says Maaike Cima, Professor of Forensic Psychopathology, pointing to the journalist at the back of the room. 'She's from my work at the university.'
'You work at the university?' asks an eight-year old.
Cima, 'Maaike' to the girls, nods. 'Come on! Let's get started at the barre.'
A moment later, the girls are lined up in a row. 'Grand plié! And stretch! Squeeze your buttocks, pull in your stomach. Plié. Well done!'
'In academia you rarely get a pat on the back'
The University is a long way away: an hour and a half by car. After her last appointment on campus, Cima hurries home. She picks up her youngest daughter (2) from day-care, gives the other children at home a hug, and waits for her entrepreneur husband Remy to come home. Then she jumps into the car again.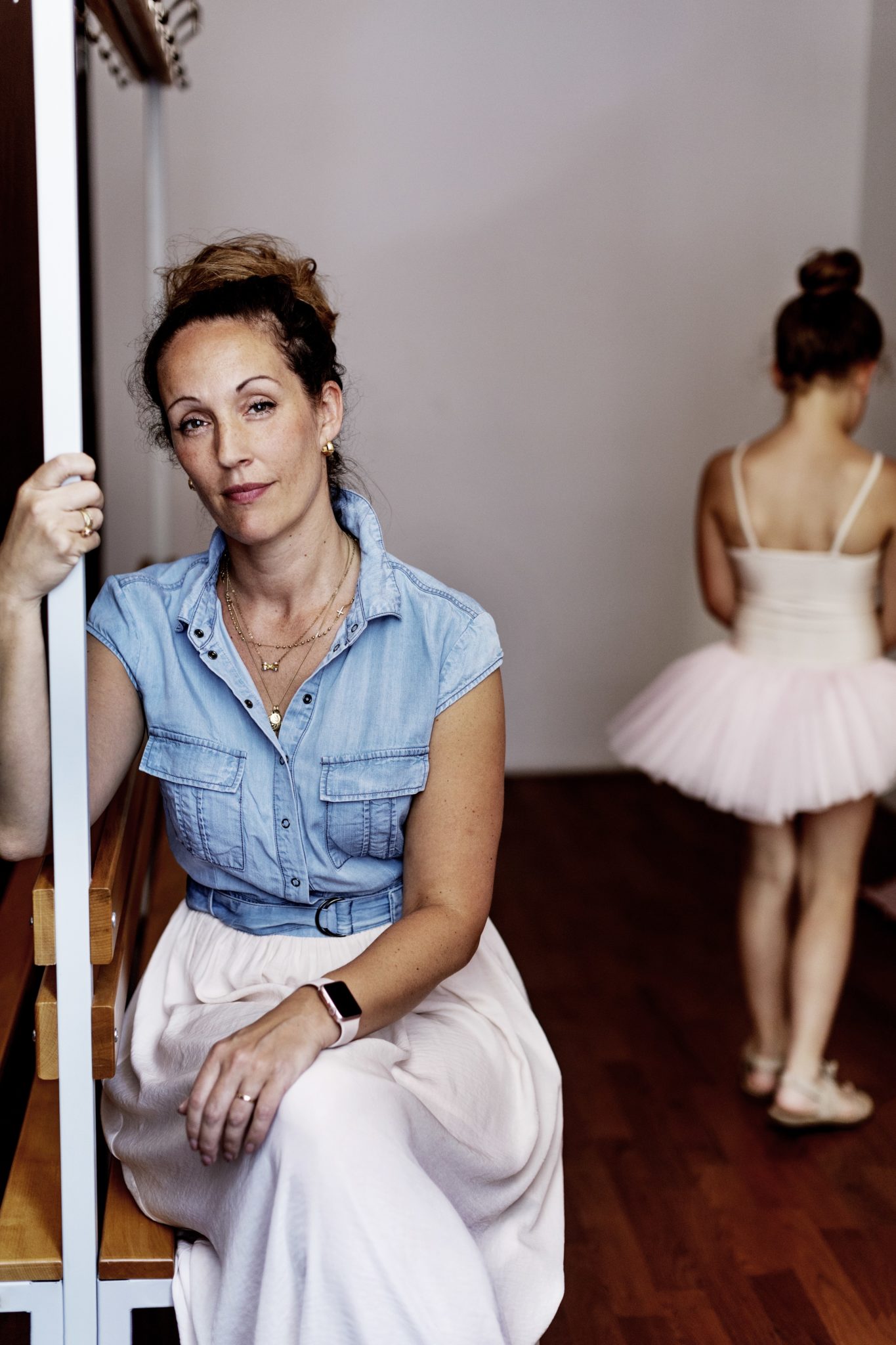 Three days a week, ballet classes are taught at the Cimarella dance school, with Cima doing all the teaching herself. The school is located in her first house, in the centre of Vaals, which she and her husband kept on after their move. When the former tenants moved out, she seized the opportunity. Her bedroom is now the changing room, the living room the dance studio with the wall-to-wall mirror, and the office a storage room. This is where she spent many evening, fifteen years ago, writing her PhD. She completed her thesis, on crime-related amnesia, in two years. 'I was pregnant with my first child, so I had to hurry. On the day of my defence I already had a big belly.' How did she manage it? Actually Cima doesn't understand why completing a PhD should take four or five years. With a bit of discipline, you can do it much faster.
This seems to be her life motto. Before being appointed at Radboud University, she worked as a researcher and lecturer at the universities of Tilburg and Maastricht, and at the Open University in Heerlen. She conducted research at various detention centres, including the Rheinische Landesklinik in Duren (Germany), less than an hour's drive across the border. In the meantime, the first baby was followed by another five: she has four sons and two daughters. The oldest is fourteen, the youngest two. 'When we go into a restaurant, the other guests look at us with something akin to panic: this will turn into chaos! By the time we leave, though, everyone is saying: 'What a nice family!'' says Cima proudly.
And then there is the dance school she opened four years ago that has 45 pupils. 'I occasionally get stressed at the thought of the washing accumulating,' she says lightly. 'But I feel much more balanced than I did at first.'
In her office in the Spinoza building, decorated with pink chair cushions, she talks about her ballet school as a 'hobby that got out of hand'.
A hard world
Cima, who as a toddler paraded through the house dressed in dance costumes for whole days, took her first ballet class at the age of 4 and went on to dance for many years. After completing secondary school she even joined the Dance Academy Tilburg. 'But once I graduated, I realised that I didn't want to pursue a professional dance career. It's such a hard world and you're always away from home. I also missed the intellectual challenge. And my perspective had changed: dancing had always been my great love, but then I met my husband.' She then studied Psychology and easily slipped into doing research. But things didn't go quite according to plan.
'Doing research is heaven on earth. Solving puzzles, looking things up, writing them down – I loved it. But in academia you rarely get a pat on the back. In fact, when you get feedback, it's generally negative. From reviewers who tell you to change all sorts of things in your article to grant providers who find your proposal not substantiated or innovative enough. I won a VENI grant and then, for a long time, I didn't get any more big personal grants. 'If it doesn't work out,' I joked, 'I can always teach ballet.' I said this with increasing frequency, until one day I realised that I meant it.
Now I've got something nobody has any say over, except me: it's lovely. This is my school, my pupils, and I do what I like and what feels right.'
Lack of conscience
Today, Cima's pupils practice for the twice-yearly ballet performance with the entire school. 'And now you let yourself fall to the floor. Not like an elephant, like a mouse,' she instructs. 'Come on! Let's go through the whole thing one more time, from the top.' Her dancers have worked up quite a sweat: they keep making a dash for their drinking bottles. 'Remember, in two weeks' time, we're going to perform at the old people's home,' she reminds the youngest children as they leave – the next group is already waiting. To a girl who says she can't make it next time: 'You're going to see your grandma that day? Just bring her along!'
The tutus, the dance moves, the girls' giggling and chatting are in sharp contrast to Cima's day job. At the University, she created a Master's specialisation in Forensic Orthopedagogics and carried out a number of studies on behavioural problems in young people. She is currently studying how conscience develops in children. Why do some children display extreme behavioural problems, even psychopathic traits, and others not?
'And now you let yourself fall to the floor. Not like an elephant, like a mouse'
'Behavioural problems, in some cases even criminal behaviour, usually result from environmental factors. Think of shocking events, trauma, or a person's social environment. But traits that relate to behavioural problems such as cold-bloodedness often also have biological and neurobiological components. Oxytocin for example, a neuropeptide, links social contact to feelings of happiness and therefore plays an important role in human attachment. I look at whether this substance is low in people who grow up cold-blooded, and whether it plays a role in psychopathic traits and lack of conscience.'
Puppets
Apparently some children display signs of lack of conscience very early on. Last year Cima performed an experiment with toddlers at the Baby Lab. Two hand puppets each made a drawing, while the toddler looked on and drew with them. Then one of the puppets disappeared backstage, and the other seized the opportunity to tear up its companion's drawing. 'Some toddlers respond by saying: 'Don't do that!', and if this doesn't help, out of compassion they give their own drawing to the victim puppet. Other toddlers find the puppet show simply amusing. It's interesting to see where these differences come from and what they correlate with.
My most important research question is: How do you address these problems? For example, does it help, in addition to regular treatments, to administer oxytocin? I think our most important task, as scientists and therapists, is to avoid these young children turning into criminals later in life.'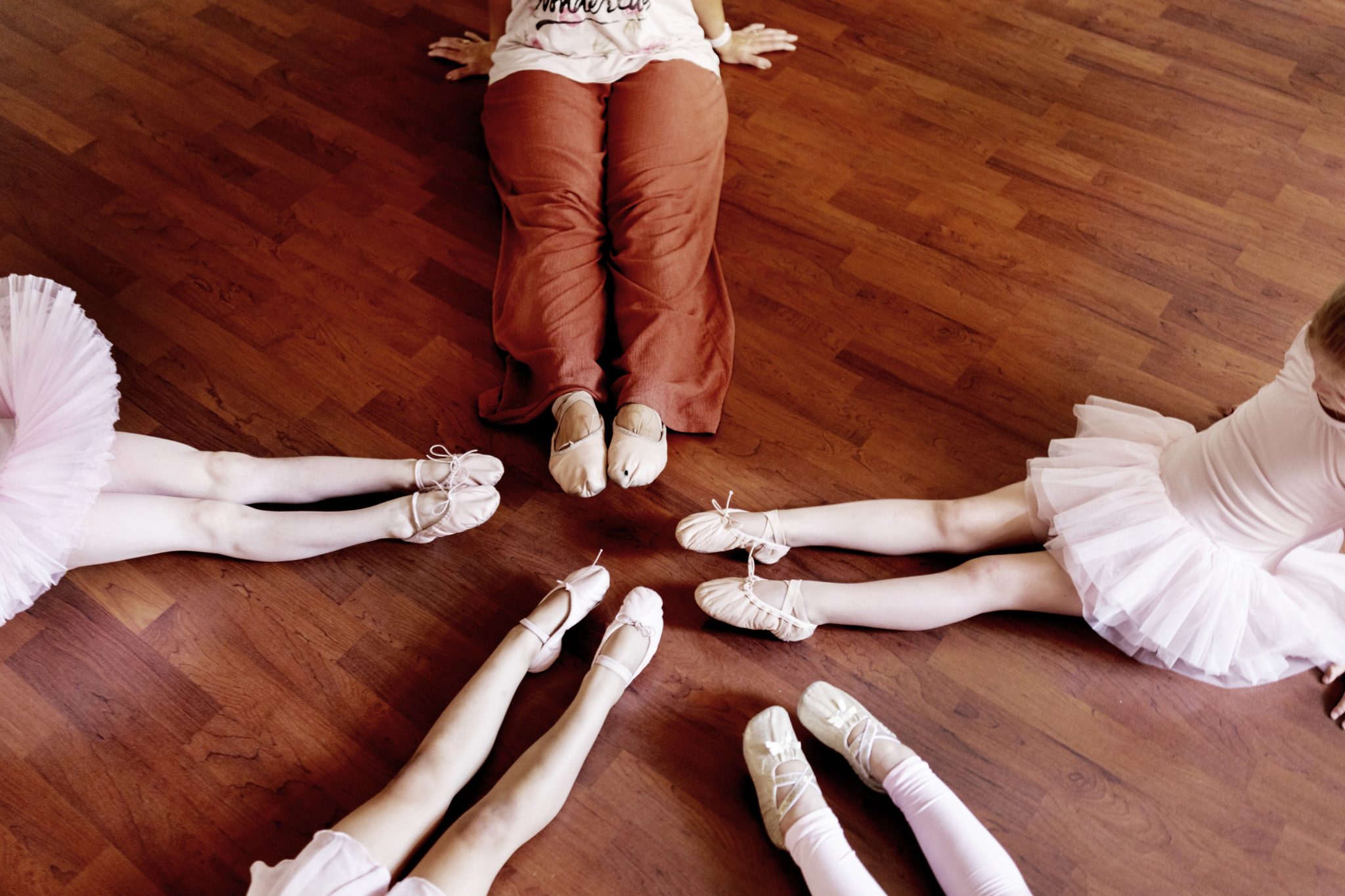 In her master's programme, Cima mostly trains students to be counsellors in institutions like juvenile prisons and closed youth welfare institutions. She also followed a course in cognitive behaviour therapy for a while, but didn't complete it. 'Most of the time, clients are asked to talk about their thoughts and feelings. But many of them can't really express themselves: they are not very strong verbally. I didn't feel I could help them with verbal therapy.'
Cima worked for a while as a therapist for a mental health centre for children and young people. There she had clients, children or their parents, who had gone through horrifying experiences. 'Up to a point, it's great if you feel empathy as a therapist, but it's also important to keep some distance. I couldn't do it. I couldn't tell people that life goes on. Instead I would end up crying too. Maybe it was because I was pregnant at the time, I don't know, but still: 'Oh my God, it was so horrible…'.'
Despacito
It's almost 8 p.m. The girls have learned a new dance routine, to the tune of Despacito, and giggle thinking about it: 'Phew, that bit with the hips, Maaike is the only one who can do it!' Now it's time to rush home, so that Remy, who put the youngest boys to bed, can go and pick up the older ones from their Kung-Fu lesson, a few villages down the road.
Cima still has a number of things she has to do: eat, shower, prepare six piles of sandwiches for tomorrow, and work through her emails. Only then will she join her husband on the couch for an episode of Designated Survivors or Travelers.
'Afterwards, I always have three times as much energy as before'
It doesn't matter: 'Sometimes after a whole day in Nijmegen, I'm so tired I really have to pull myself together to go to the ballet school. But afterwards, I always have three times as much energy as before.'
Of course, she says, this is what physical exercise does for you. It raises your energy level and allows you to release tension. 'I think a lot of problems young children experience would disappear if they ate healthy food and got enough exercise.'
This is why she consciously stimulates her children to do lots of sports: Kung-Fu, competitive swimming, and in the summer, horse-riding. 'My oldest children are quite active. They don't have ADHD or anything; they're just boys. But without sports I'm sure they'd be a lot wilder.' She's not particularly bothered about the logistics of all these sports clubs. If you live in Vaals, you're used to getting in the car and all the children do the same sports. Except her five-year old: 'She does ballet, with her mum as teacher.'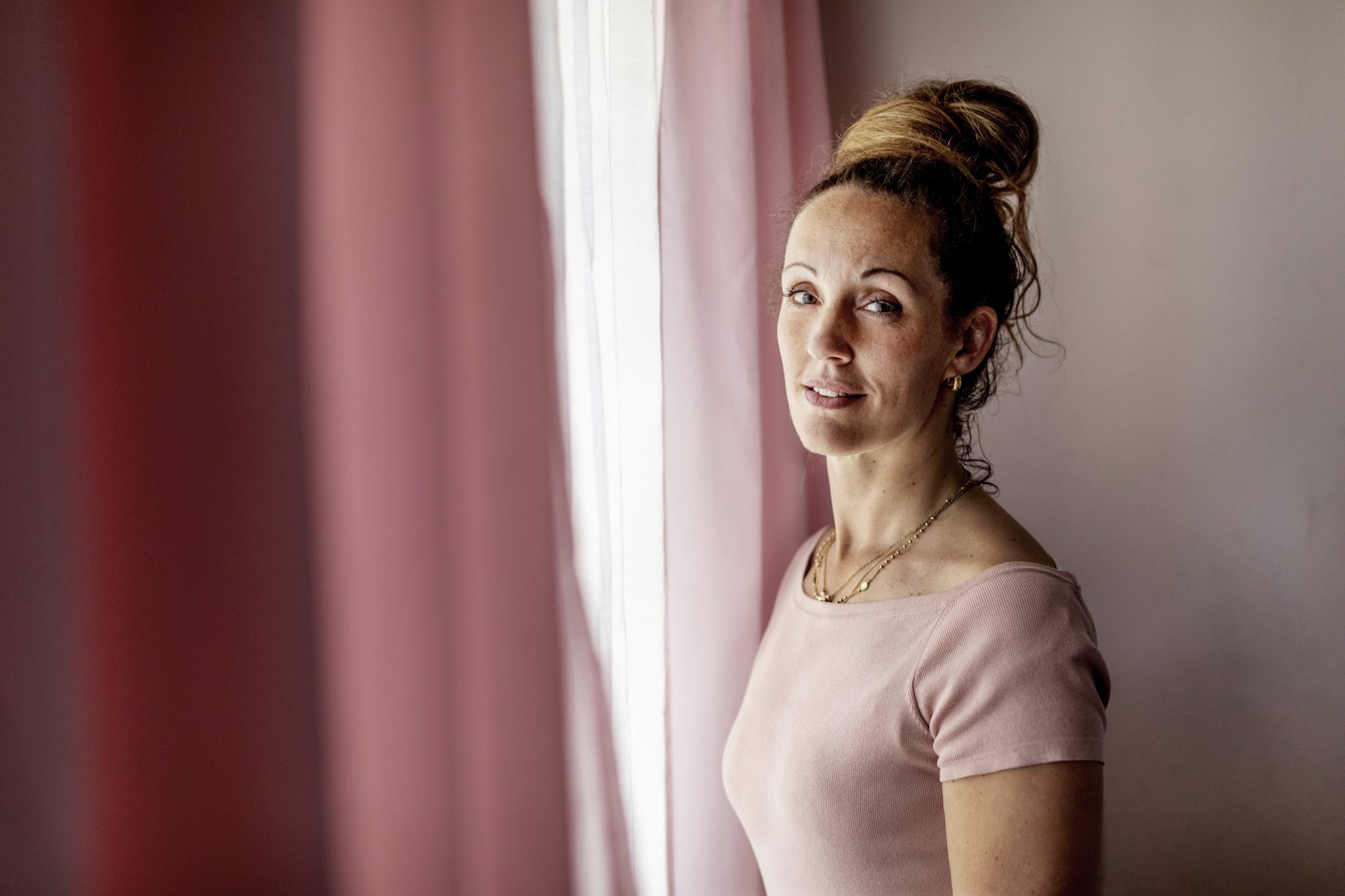 She's consciously chosen not to organise talent clubs and selection rounds. 'Can you see me reading out a list like that, with some children being ecstatic while others go home in tears? I think it's terrible to give children this young a minority complex. Because they're sure to take it to heart. They don't think: 'I can't dance,' but 'I'm not good at anything…' Teenagers in particular are really sensitive to these things.' Cima has no time for trouble-making and elbowing your way to the top: a legacy of the ballet academy, where such practices were rife.
She doesn't want to think of her ballet lessons as a form of therapy. But it does go further than dance and choreography: she teaches children to work together, to develop discipline and respect.
'This is a safe environment. The girls know each other well, and they respect each other's individuality. Some pupils are quick to conclude that they can't do something. They're insecure. I teach them that the words 'I can't' don't exist in my ballet lessons. And by the end of the lesson, they can do it too. When I see them perform later, doing what they thought they couldn't do, I hope these experiences will help them in other situations in their lives.
I don't want to make it into something therapeutic, so I don't talk about it. But I observe them and I see that it works: they feel more self-confident after a lesson or performance. This is a source of great satisfaction to me.'
Teaching is extremely useful, says Cima. She tries to help her students, organises internships and makes sure they are well-equipped for the world of forensics. 'I mostly do research because I love it. But I realise that my fundamental research is just one small building block. It can only create change in combination with other people's blocks. I'm not under the illusion that I can save the world with my research.'
In the end, I'm just happy if my dance lessons have a positive effect on my pupils, in whatever way. I hope they remember it later and think: 'Wow! That was so much fun.'