'We are the missing link befóre the student psychologist'
To make psychological help more accessible, Thomas Klein Goldewijk (22) and students Sam Suidman (21) and Sem van der Linden (22) launch a platform this week. It's called 'Frisse Gedachtes': Fresh Thoughts.
'We wanted to do something during the corona crisis,' says Klein Goldewijk. The initial plan was to connect small businesses with students, to keep students busy helping businesses with small tasks that require expertise. But the friends also knew that loneliness and apathy are risks for students during this quarantine. That's why they decided to change their plan.
Psychology
None of the founders has a background in psychology. Klein Goldewijk: 'I did study psychology for a year, and received my propaedeutic year certificate.' Now he does the Master of Logic, 'that is a combination between philosophy and maths.' Suidman studies Physics and Astronomy and Van der Linden Geography, Planning and Environment. Their platform is meant to do something good for fellow students, the service is free and there is no profit motive.
At the online platform Frisse Gedachtes, students who need it can chat or talk to other students, anonymously. They offer a listening ear and practical tips on how to stay motivated or organise your day. 'When you visit the website, you can decide which volunteer you want to talk to,' Suidman explains. Students can stay anonymous, but they do know who is helping them. Klein Goldewijk: 'we wanted to make it as accessible as possible, so that the step towards help is small.'
Link
The friends feel the platform is the missing link in the psychological assistance for students. Van der Linden: 'We do this together with student psychologists, when people need professional help, we will refer them. It is a intermediate step.' That works both ways, because psychologists can also refer students to Frisse Gedachtes, when a student only needs someone to talk to.
The volunteers are not professionals. They do get a training made by student psychologists. 'We also hope to attract psychology students as volunteers, we are still discussing this with the university,' says Klein Goldewijk. The organisation is also in close contact with student dean André Bartels. 'He gives us input for the development of the platform, and helps us while we figure out how it relates to the student psychologists.' Those short lines will be maintained, to make sure that students get the help they need.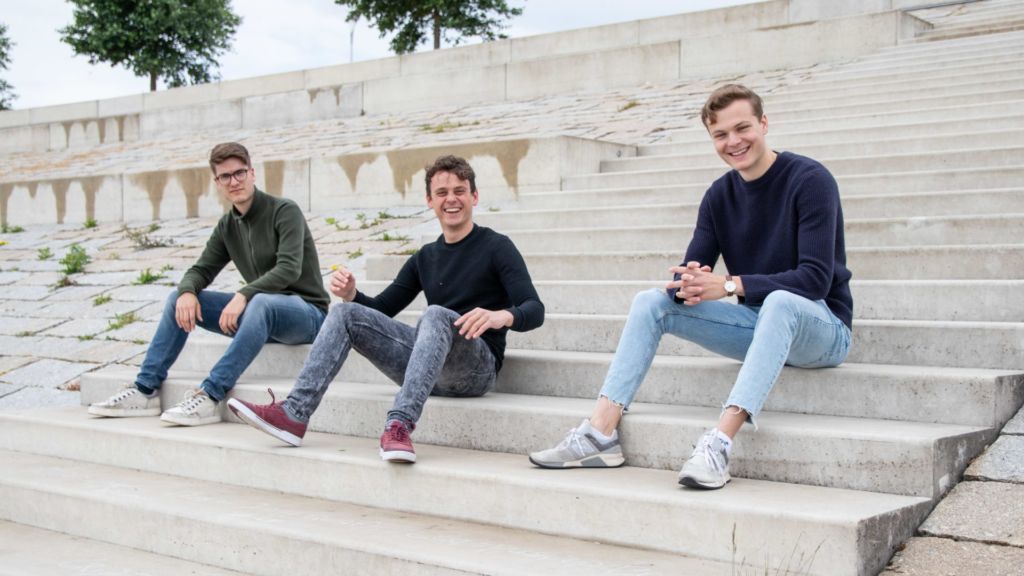 Relevant
Even though the idea emerged because of the corona crisis, Klein Goldewijk thinks the platform will stay relevant. Because many students were already feeling lonely before the corona crisis. And with the measures becoming less strict, the pressure for some students rises. Pressure to be socially active, for example. 'If you're already not feeling well and look at what others are doing (and you are not), that doesn't help, of course,' adds Klein Goldewijk.
The three friends think that the platform has a future. Suidman: 'We hope that students who need someone to talk to will be able to find us easily.'
Students can visit frissegedachtes.nl for free. Volunteers can also apply on that website.