International students on their mother languages: 'Greek reminds me of home'
Today, the 21st of February, is International Mother Language Day. But what happens to a mother language when students move abroad and stop using it regularly? Vox asked international students and an expert on psycholinguistics and multilingualism.
'Greek reminds me of home,' says the 21-year-old Cypriot Emilios Gregoriou. For him, his mother tongue is tightly connected to his cultural background. 'Because of its alphabet, Greek is very distinctive both in its written and spoken versions and it encapsulates my culture and people.' But since he moved to the Netherlands in 2021, the predominant language the Comparative European History (CEH) student has been speaking has not been Greek but English.
'Greek is notoriously difficult when it comes to spelling and I was never the best when it came to grammar,' Gregoriou says – and after more than a year of living and studying in the Netherlands, it has not gotten any better. He laughs. 'My Greek teacher would cry if she saw me writing in Greek right now.'
'My Greek teacher would cry if she saw me writing in Greek right now'
First-year Estonian Psychology student Hanna-Rea Err has had a similar experience when it comes to her mother tongue. She jokingly admits: 'I keep forgetting some words and it is a bit embarrassing when I have to ask my mom because she is an Estonian teacher.' Moving to Nijmegen, the 19-year-old says, has made her realize how rare and unique Estonian actually is.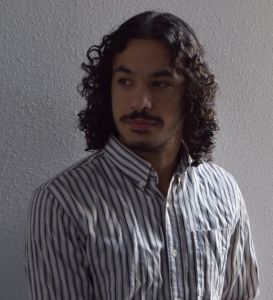 No need to panic
According to Mirjam Broersma, associate professor at the Department of Language and Communication and an expert on psycholinguistics and multilingualism, our mother language is tightly connected to our memories, identity formation, and feeling of belonging to a community: 'People who migrate, especially refugees, often feel a lot of tension over losing their old identity. The acculturation process, including acquiring a new language and getting accustomed to the people around you, can make you feel like you are letting part of your identity go.'
But do international students have to be afraid of losing their mother tongue? No, says Broersma: 'Students are usually young adults, and their mother tongues are fully developed. In that case, moving to a new language environment does not negatively affect the mother tongue.' Living in a different language environment for a while can, however, have a temporary effect on a first language. Put differently: people can find it difficult to switch back to their native language after speaking a second language for a while.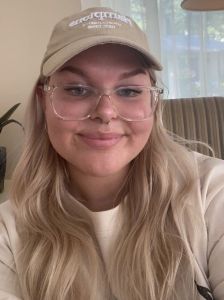 Some language habits, however, can be more permanent: 'When you study content in one language, you often don't know the terminology in your first language,' explains Broersma. The result: 'You cannot talk about it in your native language.' A problem that Gregoriou can relate to: 'If I had to write an academic paper in Greek, I wouldn't be able to do it.'
Language maintenance
While the students and professor Broersma all agree that celebrating and maintaining one's linguistic roots is important, this is not always easy, especially when it comes to more niche languages. 'Greek is not the most common language to hear on the street, especially when you compare it to German, for example,' says Gregoriou. Despite that, he has heard people talking Greek on campus a few times. Err didn't have luck with Estonian so far. At the moment, she is mainly using her mother tongue by texting her friends and phoning her mother a couple of times a week.
'I am more aware of my language and where I come from'
According to Broersma, a good way to stay in touch with your mother tongue is to seek out opportunities for using it: 'Either communicate online with friends and family back home or find organizations and immigrant groups that have events where you can meet people who speak the same language as you.' Since moving to the Netherlands, Gregoriou has made it a point to read more in Greek, while Err has been even more creative: 'I taught my friend some Estonian phrases so she can say some basic things about herself now.'
For Err, this has seemingly paid off: 'I have noticed that the way I switch between languages is getting smoother.' And for Gregoriou, gaining some distance to his mother tongue has heightened his appreciation for it: 'When you are in your native environment, your first language is just a language you speak,' he explains. 'Now I realize that Greek is really beautiful, and I am more aware of my language and where I come from.'