New psychotherapy law renders psychology students insecure: 'In essence, your goal is gone'
Because of a new law, German psychology students at Radboud might not be able to return to their home country to become psychotherapists anymore. The law has an impact on at least two psychology cohorts at Radboud. Vox spoke with three affected students. 'I don't know what will happen with my future.'
When we meet psychology students Ann-Kathrin Claßen, Natascha Köcher and Carina Meyer, the summer has just begun: exams are officially over, final papers have been handed in and the next lectures are months away. But while this should be a time for recovery from the past study year, the three students have come to discuss not the past of their academic career, but its future. Or, more specifically, the uncertainty of it.
Uncertain future
'I think it's extremely sad', says Claßen, who just finished her final second-year exam on the day of our interview. What she is referring to is a change in the German psychotherapist law which has caused havoc amongst German psychology students at Radboud throughout the past months. Because of the new law, the Radboud bachelor is likely to not meet the requirements for students to follow the psychotherapist trajectory in Germany anymore – the reason why Claßen has come to Nijmegen in the first place. Now, her future is uncertain.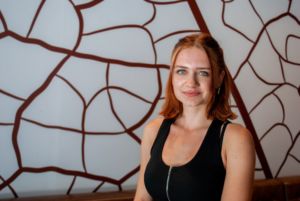 The news that the law, which went into effect in September 2020, could have this kind of impact, became apparent only at the beginning of 2022. Claßen: 'During the Open Day, I asked whether becoming a therapist in Germany would be possible and we were explicitly told that the approbation in Germany would not be an issue.' So, when she learned that it would, in fact, be an issue halfway through her second year, it came as a shock.
'We were explicitly told that the approbation in Germany would not be an issue'
'In essence, your goal is gone', she explains. Right now, Claßen is looking into her options. 'I'm trying to transfer into a bachelor in Germany right now, but the chances that I'm going to be taken are relatively slim.' If that doesn't work, Claßen is considering to apply for a Dutch psychotherapy master and work as a therapist in the Netherlands. The issue? She would have to learn Dutch – an immense workload on top of her regular studies.
Shattered plans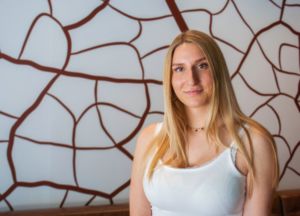 Claßen is not the only student trying to transfer to a German university. Her fellow classmate Carina Meyer is attempting the same. For Meyer, finishing her studies at Radboud University would be an option, albeit not her preferred one. The consequences that the German law change might have on her future makes her wonder: 'If I had known about it when I started, maybe I wouldn't even have started my studies here.'
'Coming back to Germany to work was always my goal'
Meyer's end goal is to work as a psychotherapist, hopefully in Germany: 'I had plans to work abroad, but I was always aiming to come back to Germany.' Now her future seems uncertain: 'I don't know what will happen with my future. I had a whole plan and now it's shattered, so right now, I'm feeling very stressed and nervous.'
Stubborn and hopeful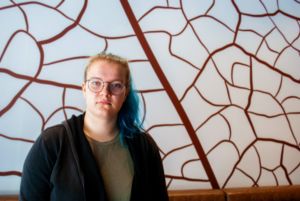 Unlike Claßen and Meyer, both in their second year, Natascha Köcher just finished her first year at Radboud. But for her, leaving the programme before obtaining a bachelor's degree is not an option. 'For me, the holy grail would be to work as a therapist in a forensic hospital', she says. But in which country she will be able to do so is unclear.
For her, there is a clear information and communication issue: 'Right now, it feels like the university isn't certain about a lot of things either. But it would be great if they would communicate with us what they know – even if they don't know anything.' This, Köcher explains, is particularly relevant for incoming psychology students.
'I don't want to realise in three years that I should have gone a different way'
'The one thing I'm really worried about is that I don't know my options right now. I don't want to make decisions now and then realise that I should have gone a different way.' Nevertheless, Köcher is confident that she will somehow achieve her goal. Whether that means staying in the Netherlands, moving to an entirely different country or finding a way to go back to Germany. If she is optimistic about it? 'I'm stubborn', she says, 'and I'm hopeful because of that.'
For many current or prospective German psychology students at Radboud, it will only become clear in autumn whether they can continue or start their studies in Germany. For others, the upcoming year will lie the foundation for a psychotherapist education in the Netherlands. Vox is following three students and their future plans during the upcoming months.