Political scientist and firefighter. 'I thought: why not?'
An entire world opened up for political scientist Maurits Meijers when he applied to join the volunteer fire brigade in his hometown of Wyler, just across the border from Nijmegen. 'How do you roll up a fire hose? I had to learn everything.'
After various detours through world cities like London, Berlin, and Antwerp, Maurits Meijers settled just across the German border near Nijmegen with his wife and children in 2017. A very different world, but one they liked so much that not long after, the family bought a house in the border village of Wyler.
A perfect place to live, says the political scientist – nice and rural, with lots of space, but still within cycling distance of Nijmegen. Nor is the language an obstacle for Meijers: thanks to a German father, he is fluent in both German and Dutch. His Belgian wife also speaks the language well.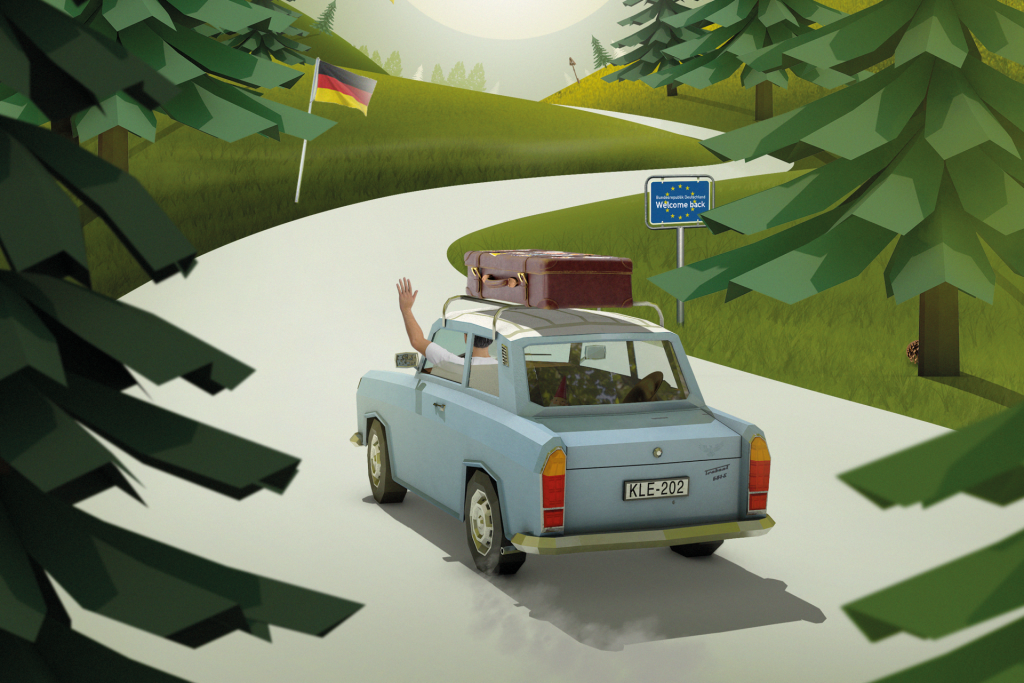 New Vox
This article is part of the newest Vox paper edition. This week, it'll be available all over campus. In this edition, we're looking for both similarities and differences between German and Dutch citizens. Or: does the stereotypical German even exist?
In Wyler, the family encountered a close-knit community, where people had lived together for decades, developing their own customs in the process. Although a growing number of Dutch border workers are buying homes in the area, there is still an us-versus-them mentality. 'It's incredible what a strong sense of community there is here. Coming from the city, it wasn't something I was familiar with. I have neighbours who work as sexton in the village church, others join neighbourhood committees, or become members of the shooting or carnival clubs. People really devote a lot of time to it.'
'It's incredible what a strong sense of community there is here'
Meijers expected some tension in the border region between Dutch 'imports' and German locals. But it turned out to be not half so bad as he thought. 'People do consider it important to maintain social cohesion. In other words, they expect some participation. For example, our children go to the Kindergarten in Zyfflich, rather than to the Dutch nursery. That helps.'
Solidarity
So when Meijers was asked by a fellow villager to join the volunteer fire brigade last year, the political scientist felt obliged to at least think about it. 'I'm someone who is open to new things. So I thought: why not?'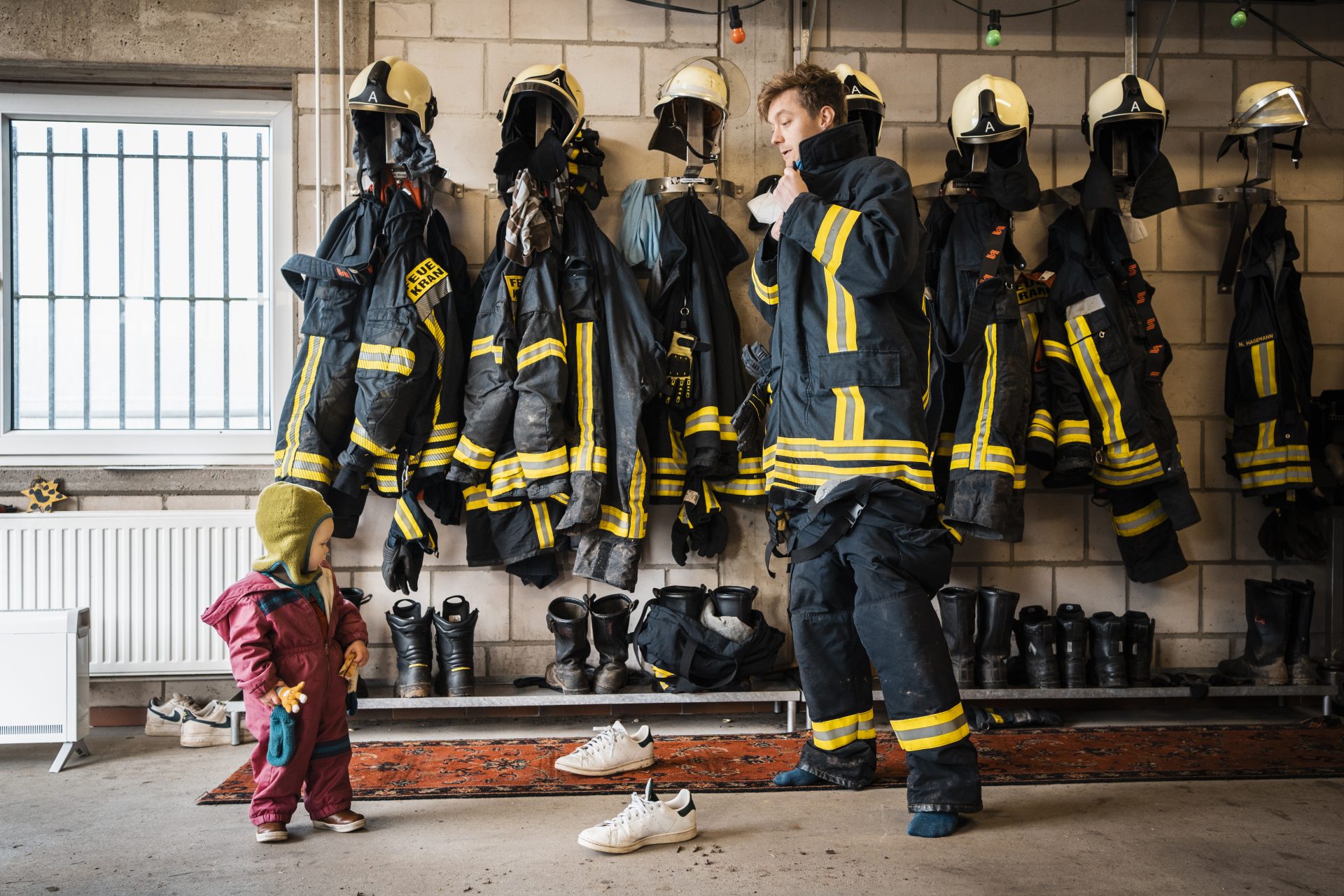 I was also aware that many rural areas in Germany depend almost entirely on the volunteer fire brigade. 'If nobody signs up, there's no fire brigade. It's a form of solidarity. I felt responsible.'
Since then, he takes part in a training exercise once every fortnight. 'These exercises are really serious stuff. They simulate a car accident, for example, or a fire in a house.' Meijers and his colleagues shut off the road, connect the water, and do everything they would do in the event of a real fire. The only thing they don't do is spraying water.
'I've only really been part of it since November,' says Meijers, 'so I'm still in the learning process. I first have to complete a six-month trial period. And I have to take two more modules.' And then if he wants to continue learning, he can also get a licence to drive the fire engine. Or learn to work with an oxygen mask. 'But that also brings new responsibilities.'
'If nobody signs up, there's no fire brigade'
So far, he has been paged once. He was home, and felt the adrenaline coursing through his body. 'Quick, to the barracks, put my suit on. We were just driving out of the village with sirens blaring when we heard that the problem had already been solved. Apparently, something went wrong with a stove.' The team turned back as they were no longer required.
But what if he's paged while standing in front of a full lecture hall? 'Then I won't go,' says Meijers. 'Nor am I expected to. It's a volunteer fire brigade after all. But if I'm writing a paper at home, it's a different story.'
Gap
The beauty of his new volunteer job on the side is that it's so practical, says Meijers. Very different from the university, which is what makes it so refreshing. Moreover, it takes him into an entirely new world. 'As a researcher, I work among other things on voting behaviour and polarisation.'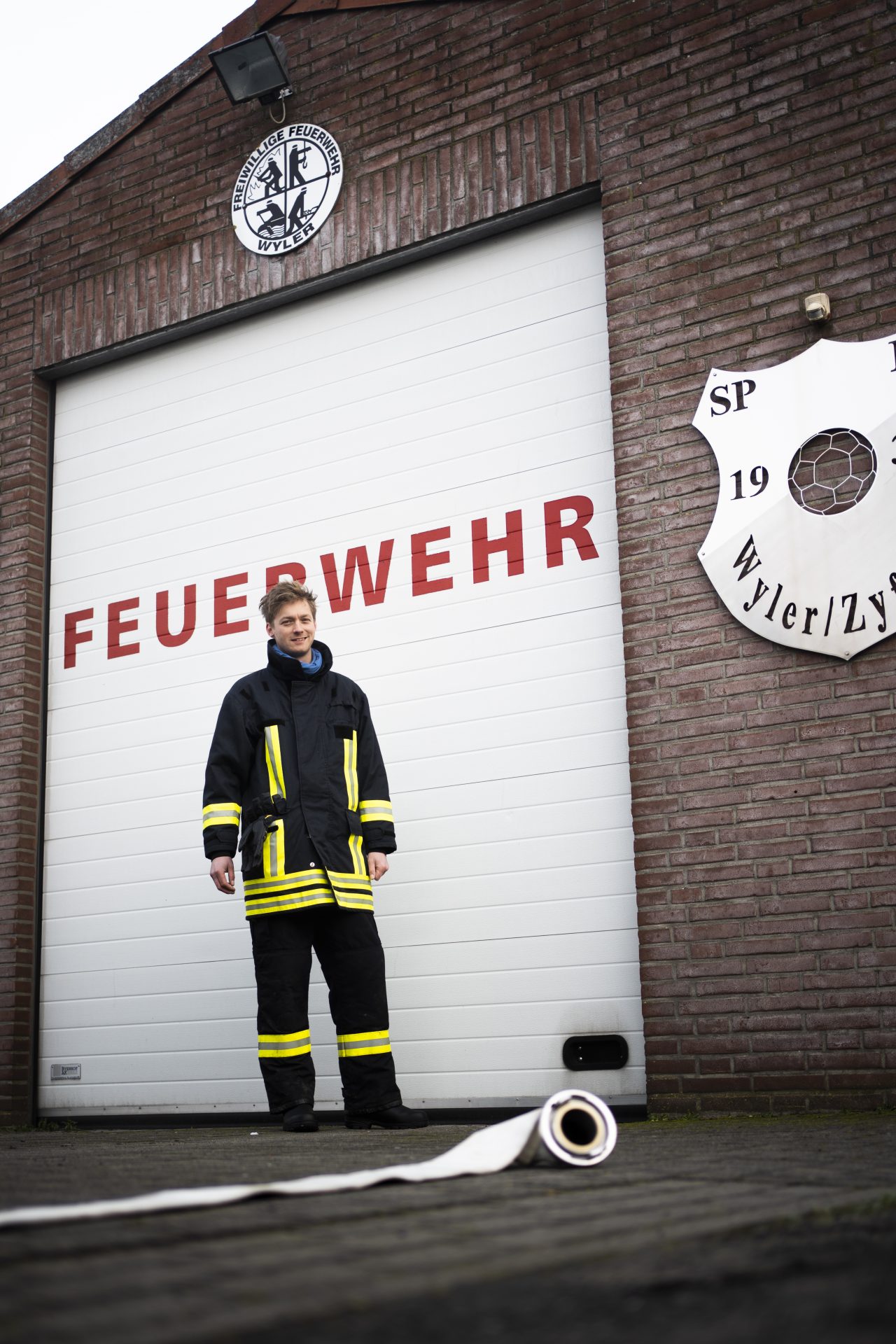 There's so much talk of a gap in society between the highly and the practically educated. The fire service is a place where Meijers gets a chance to cross over this divide himself. 'Here I work with people from outside my own bubble.'
It's also a humbling experience, he says. 'At the university, people listen to me. At the fire brigade, I'm nothing yet. How do you roll up a fire hose? How do you open one of those water outlets? These things aren't difficult, but I do have to learn it all.'
During nights out – at the Kranenburg bowling alley, for example – Meijers has the opportunity to get to know his fellow firefighters better. Some are farmers. 'It's interesting to talk to them about nitrogen issues and climate change. Not that it suddenly makes me change my opinion, but it makes my perspective less black and white. It's very instructive.'