Riis, the 'camping student', now lives in a monastery
For seven weeks, Riis Kaak lived in a trailer tent on a campsite in Groesbeek. The student from Delft was unable to find a room. He has now exchanged his flip-flops for warm slippers and is living (temporarily) at SSH& complex Westerhelling, a former monastery.
'I'm leading a kind of nomadic life,' says Riis Kaak (22), a smile spreading across his face. 'First on a camping site, now temporarily in a small apartment. But I also have to vacate this place in February, so I still need to find somewhere for the last few months.'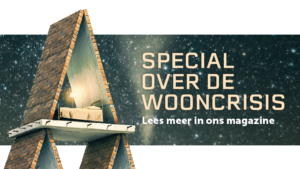 Kaak studies Biomedical Engineering in Delft and this year he's following an internship at the Orthopaedics department of Radboudumc. Last summer, like many others, he was desperately looking for a room. He didn't find one, however, and since the daily commute from his parents' home in Nieuw-Vennep (North Holland) was not doable, he fell back on his parents' trailer tent. The tent was moved in early September to camping site De But in the Groesbeek woods. From there, the student made his way every morning to Radboudumc.
Having seen a video about Kaak's predicament, a student contacted him. She was living in SSH& complex Westerhelling on the Sophiaweg. 'She wanted to move back in with her parents for a while and was looking to sublet her studio,' says Kaak. 'She explained that it was fully furnished and that I could stay until February. It was ideal, especially since at the time the camping site was already starting to shut down for the winter. I had one week left to pack my things and find something else.'
Luxury studio
And so, after seven weeks of sleeping in the woods, Kaak finally has a room. A luxury studio, in fact: 35m² with a private kitchen and bathroom in a former monastery. He has now exchanged the flip-flops he wore on the camping site for warm slippers. And when he cooks pasta, he can now drain it in the kitchen sink rather than in the bushes. Getting water from an outdoor tap or walking to the toilet buildings for a shower are now also a thing of the past.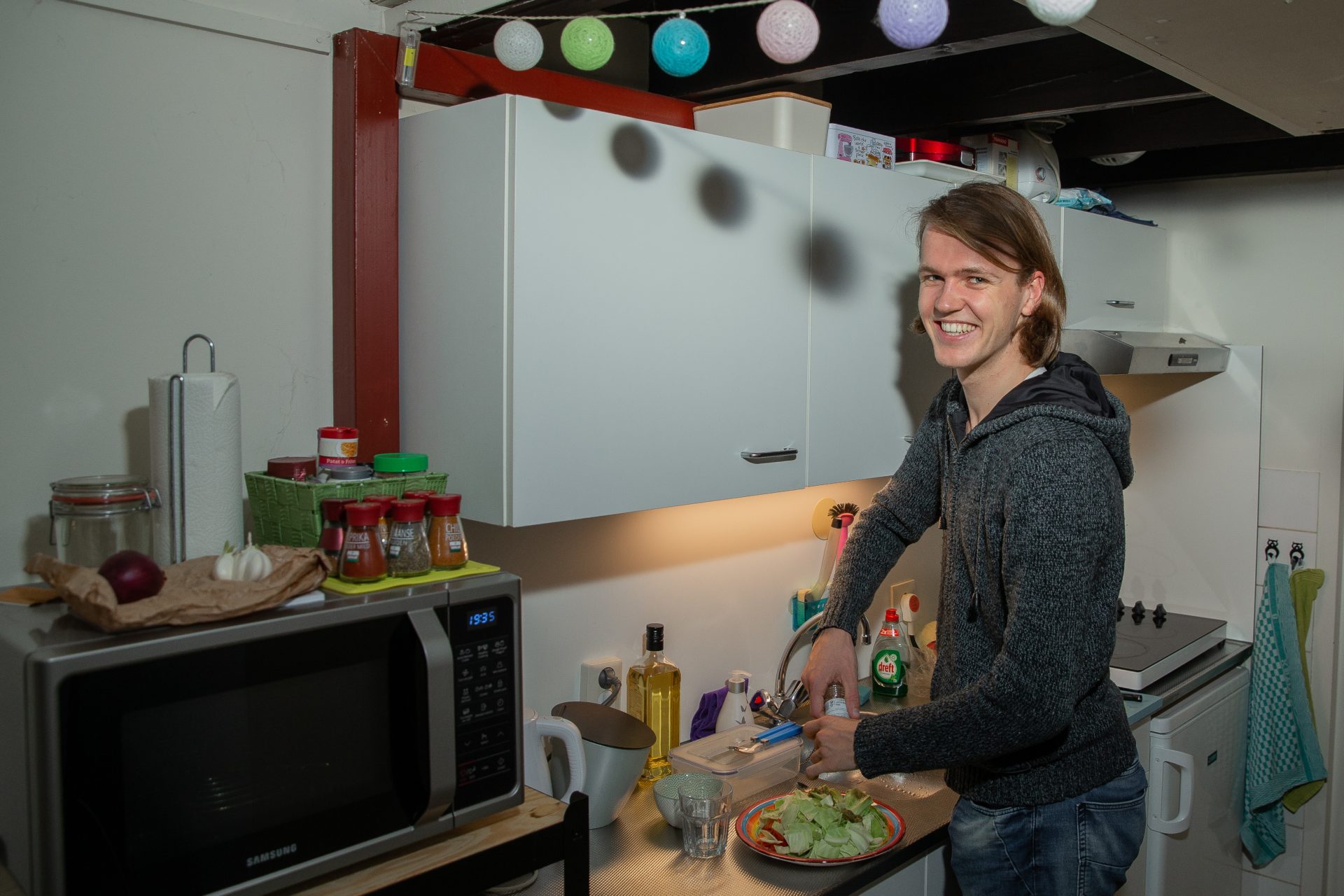 And yet, he looks back on his time living outdoors with a good feeling. 'It was really good for my peace of mind. It felt a bit like a holiday. And the owner of the camping site was very kind and considerate, which was nice.'
But Kaak is mostly relieved to sleep under a real roof, rather than canvas. 'The nicest thing is that my stuff isn't always damp and wet. And that I don't have to cycle all the way to Groesbeek every day. Especially in the dark, it was no fun; there are no lights on that road.'
Feeding the fish
Kaak feels completely at home in his temporary abode. 'The previous inhabitant had cats and fish. The cats she took with her,' he explains, pointing to the big scratching post in the middle of the room. 'The aquarium had to stay, so I now feed the fish every second day.'
What are his plans beyond February? He's looking for a new place to live already. 'I'm definitely not going back to the camping site,' he concludes jokingly.