Why Nijmegen is falling out of favour with German students
No one at Radboud University is surprised to hear students speak German to each other: Germans have long been the largest international group on campus. But their numbers are drastically decreasing. What's going on? Read all about it in the newest Vox, available everywhere on campus - starting tomorrow.
Students Ann-Kathrin Claßen, Natascha Köcher, and Carina Meyer all came to Nijmegen with a clear goal in mind: to return to Germany, where they originally came from, with a Bachelor's diploma in their pockets, and become psychotherapists.
To their horror, that plan is now in jeopardy. Indeed, since 1 September 2020, students wishing to become psychotherapists in Germany are expected to have completed a specific Bachelor's degree in Psychotherapy or a Bachelor's degree in Psychology with an extended clinical focus. It seems that the Bachelor's study programme they are taking in Nijmegen does not meet this requirement. It is highly uncertain that they will be able to go on to a German Master's programme in Psychotherapy.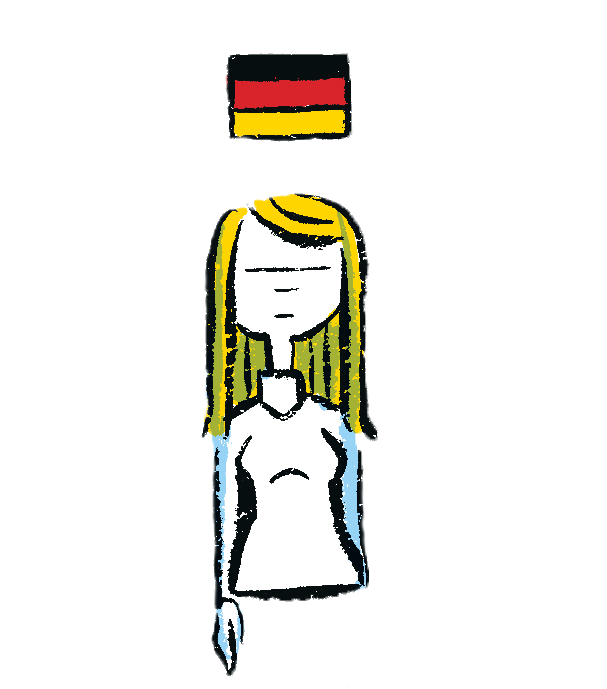 New Vox
This article is part of the newest Vox paper edition. Starting next week, it'll be available all over campus. In this edition, we're looking for both similarities and differences between German and Dutch citizens. Or: does the stereotypical German even exist?
This is particularly a problem for German psychology students in their second or third year of study. They had already begun their studies when they found out that their Bachelor's degree would probably not meet the requirements to start on the track to become a psychotherapist in Germany.
'There's so much uncertainty about our future,' says Meyer, who hopes to complete her Bachelor's degree this academic year. 'We're all in the waiting room and have no idea of what will happen.' She has already tried to transfer to study in Cologne, but as yet to no avail. So she is starting to consider other options. 'Becoming a psychotherapist was my dream, but I'm now orienting myself towards other fields of work.'
'Becoming a psychotherapist was my dream'
And she isn't the only one. A tour of the Maria Montessori building reveals that some of the students are trying to apply for a Bachelor's programme in Psychology in Germany that does guarantee admission to further education in their home country. Others are considering studying in another country or opting for a different study programme altogether.
And then there are those who hope against hope that a Nijmegen Bachelor's diploma will still be enough for admission to a German Master's programme.
Housing
The uncertainty surrounding the implications of the new German law has immediate implications for the Nijmegen campus. The inflow of first-year students from Germany has dropped by 36% this year. The number of first-year students on the Psychology programme has decreased by 43%. In other words: German students who want to become psychotherapists apparently think two times before choosing the 'Nijmegen route'.
Greeks and Italians
Germans still represent the largest group of international newcomers to Radboud University. In 2022, 157 German students enrolled in a study programme in Nijmegen, ahead of Greeks (64 first-year students), Romanians (60 first-year students), and Italians (45 first-year students).
Although many Germans no longer choose Nijmegen, Rob Holland, Programme Director for Psychology, stresses that it is not yet clear exactly what the consequences of the recent legislative changes will be for both German and Dutch universities. The new German law doesn't yet give an unequivocal answer to this.
According to Holland, other factors are also responsible for the decrease in intake of international – and therefore also German – students. One major factor, he says, is the dire housing market. For international students without a social network in the city, it is especially difficult to find an affordable room in Nijmegen. This detracts from Nijmegen's attractiveness as a place to study, Holland said.
Meanwhile, in The Hague, many politicians don't seem to mind if fewer students from abroad settle in the Netherlands. Earlier this year, Minister of Education Robbert Dijkgraaf and the House of Representatives called on Dutch universities to stop actively recruiting international students for the time being. This call was the result of a lengthy debate in the House of Representatives on the pressure on the housing market.
Recruitment
Radboud University heeded the ministry's call and put its international marketing and recruitment activities on hold. A development that Rector Han van Krieken is not at all pleased about. He expects it to be a temporary measure: 'We are awaiting a new internationalisation policy,' he says, 'but until then we will follow our minister's advice.'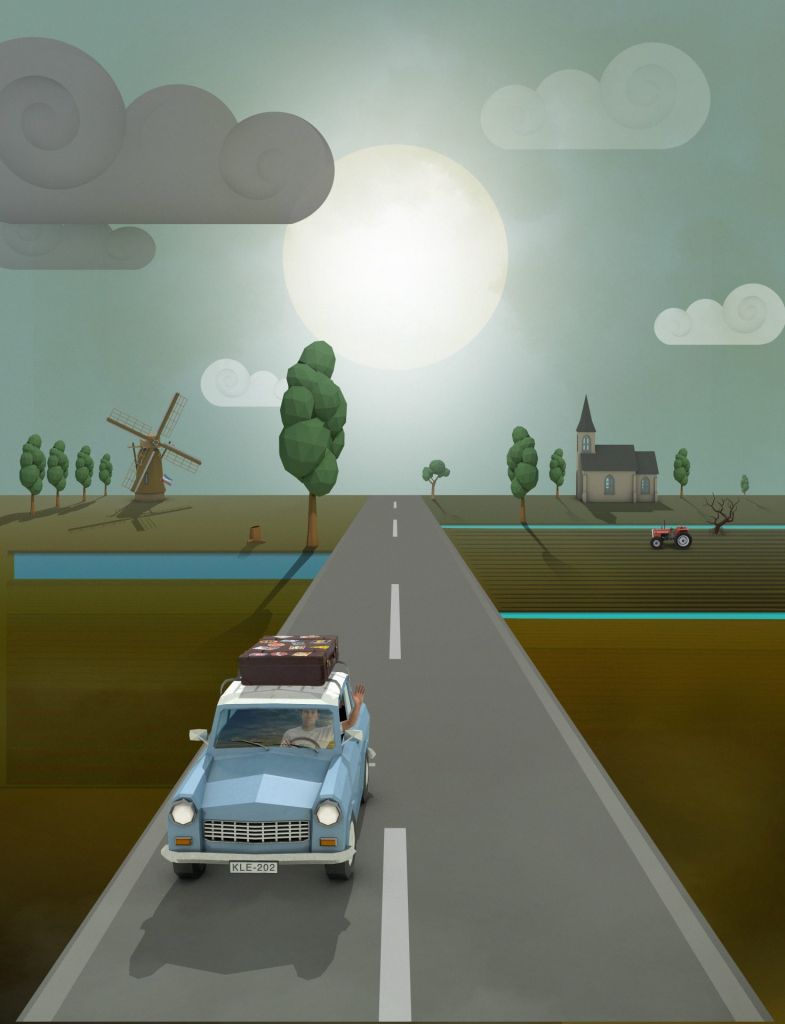 Van Krieken points out that the ministry will come up with new guidelines for the internationalisation policy this spring. He hopes Radboud University can then make concrete plans for the future.
That these guidelines matter is obvious. At the time when Van Krieken was appointed Rector in 2016, an English-language Bachelor's track in Psychology was introduced in Nijmegen. At the same time, the numerus fixus was abolished. The idea here was that the English-language track would help them attract more students to the programme. The number of enrolments for the Bachelor's programme in Psychology has fluctuated between 300 and 400 for years, with an all-time low of 288 first-year students in 2015.
The combination of launching an English-language track and abolishing the numerus fixus had major consequences for the study programme, leading to an explosion of applications in 2016: 1,800 psychology students knocked on the door. These were preliminary applications, but people were in shock. 'All hell broke loose,' lecturer Dennis Schutter told Vox, looking back on that time. In the end, it wasn't so bad: 'only' 616 students enrolled in the Dutch and English-language programme, but that number did mean that the first weeks of lectures had to be held at the then CineMec (now Pathé) in Lent.
Career opportunities
The launching of the English-language Psychology track brought a small tsunami of German students to Nijmegen. In 2016, they numbered 375, compared to 202 students from the Netherlands. A year later, when the numerus fixus was reintroduced, 368 students enrolled in the study programme, slightly less than half of them from Germany. Another year later, Dutch students once again outnumbered Germans. This trend continued in recent years. In 2021, there were 533 first-year Psychology students: 325 Dutch and only 152 German.
'German students are now much more internationally oriented'
According to Van Krieken, the German community has also changed over the years. 'Whereas German students used to mostly focus on each other and form a small enclave, they are now much more internationally oriented.' According to the Rector, the reason for this is that the student population as a whole has become much more international and diverse. The Bachelor's programme in Psychology increasingly also attracted students from other countries.
Even if there are fewer of them, German students still represent the largest group of international students at Radboud University. The situation is no different at the Psychology department. After all, German towns such as Kranenburg and Kleve, where the housing market is under less pressure, are only a stone's throw away from Nijmegen (25 or 40 minutes by public transport, respectively, to be precise). Moreover, according to Rob Holland, a degree in Psychology offers plenty of other career opportunities besides a job as a psychotherapist. 'We still value German students very much in Nijmegen.'