ISEC wants to give international students a voice in the University Student Council
More scholarships and better housing for international students. These are the spearheads of the Inclusion & Social Equity Commission, yet another new student party competing for a spot in the University Student Council. 'International students do not feel represented at Radboud University.'
It is high time international students at Radboud University are better represented, according to Parker Winkel, a 20-year-old psychology student from the United States. Together with Romy Bosvelt, a 28-year-old Biomedical Sciences student, he established the Inclusion & Social Equity Commission, ISEC for short.
Parker's decision to start a student party, he explains, has a personal reason. In stark contrast to other Dutch universities, he cannot make use of Federal Student Aid at Radboud University (American counterpart to the Dutch student finance system, e.d.).
Little savings
Looking for another way to finance his studies, Winkel went to four Dutch banks – in vain. Eventually, he managed to get a 35,000 dollar loan through a private institution. With that, he should just manage to get his bachelor's degree. 'I will only be able to do my master's here if the university makes a change in its financial policy', he says. 'Since the university's slogan is "equal chances for  everyone", I hope that will work out.'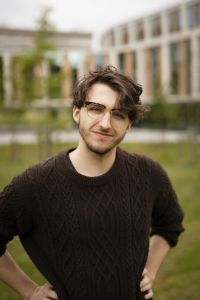 While talking to other international students, Winkel noticed that he is not the only one facing this problem. 'Students from outside the European Union have to pay the full institutional tuition fees, and that's a lot of money.' According to Winkel, many international students come to the Netherlands with little savings, thinking that they will find a way to pay for the rest of their studies locally. But not everyone succeeds. 'A lot of students are therefore forced to return home before completing their studies', he says.
That is precisely why ISEC is pushing for more scholarships and grant programmes for international students. 'We want a university that recruits students based on their academic potential, not on the size of their wallets', Bosvelt says.
Two options
A second key topic of ISEC is housing for international students. 'Probably every student on campus will complain about that', says Winkel. 'Of course, it is a shame if a student from Zutphen cannot get a room at SSH&. However, as an international student without a room, you have only two options: become homeless or go back home. That has to change.'
'The Joint Assembly being held in Dutch is a rejection of almost every international'
According to the new party, there is also much to be gained in terms of accessibility for international students. 'A lot of pages on the university's website, for example, have not yet been translated into English', says Bosvelt. 'The information on the pages for students from different countries of origin is limited. And while the university does have a roaring internationalisation strategy for 2025, it is not clear how it will put it into practice in concrete terms.'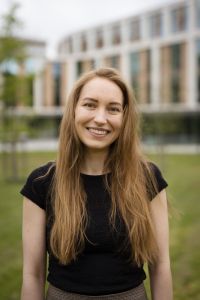 The participational meetings are in Dutch. Is that a problem for ISEC? 'I took Social Dutch classes, so I do speak a bit of Dutch', says Winkel. 'I have no problem with meetings in Dutch. But having the Joint Assembly take place in Dutch is a rejection of almost every international', he says.
Not a full-fledged student
ISEC does not want to campaign through social media alone. Under the guise of 'a cookie for a complaint', they will be manning tables at various places on campus this week and next, where students can provide input. According to Bosvelt, this shows that many international students do not feel like full-fledged students. 'Just yesterday, we spoke to an international student who didn't even know he was allowed to vote', she says.
As it happens, Winkel and Bosvelt are the only two students on ISEC's list. 'We want to be realistic', Bosvelt says. 'There are only eight seats to be divided. We would already be happy if we get one seat.' ISEC also has ambitions on another front: they're aiming to be not just a student party, but also a student association. 'Including all the committees and activities that come with it.'
Translated by Jan Scholten